Nursing: A Fundamental and Paramount Profession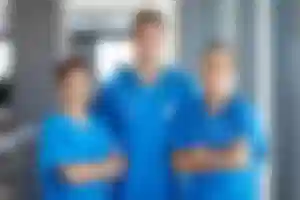 The field of nursing definitely without a doubt encompasses a wide range of jobs. The experiences a nurse has had throughout the years and the specific demands of the patient at the time of care dictate the nurse's position. Provider of care and member of the profession are just two of the many tasks that nurses play in the healthcare environment. The duties that nurses have accumulated throughout the years demonstrate the value of providing care for a sick patient. The way evidence-based practice is applied in the healthcare sector is heavily influenced by the roles and professional values mentioned.
In the study entitled, "Undertaking a scoping review: A practical guide for nursing and midwifery students, clinicians, researchers, and academics", the researchers aimed to discuss the available methodological resources and best-practice guidelines for the development and completion of scoping reviews relevant to nursing and midwifery policy, practice, and research. Certainly, the relevance of this study in the field of nursing is on point in the view of the fact that it is giving emphasis and tackles a valid scoping review for many practitioners and health care providers such as nurses. Having that being said, one great example of an increasingly popular method of evidence synthesis is scoping reviews themselves. They are utilized to map evidence from many sources and to respond to broad research issues. Scoping reviews offer researchers the chance to examine a wide range of evidence and resources, making them a useful method of evidence synthesis for individuals such as in nursing. In addition to that matter, this will help students studying nursing as a profession in order to expand their knowledge and gain necessary information about the crucial aspects of the said field. For that matter, this study I have given as an example offers direction and recommendations for students, researchers, and those who engage in the field of medicine like nurses who are getting ready to conduct an evidence synthesis and are thinking about using a scoping review technique in their future works or endeavors.
After all, I believe that the profession of nursing is regarded as one that contributes to the patient's medical needs. One who acts as the patient's advocate is also a member of their profession. Evidence-based practice must be incorporated into routine nursing care in order for a nurse to be the best caregiver and professional member. The patient's health is improved, and other diseases are avoided, thanks to evidence-based practice, research, and theory understanding.