Hospital orientation of student Nurses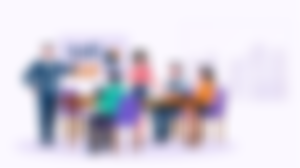 The hospital's main responsibilities include creating standards to which both the hospital and staff must adhere; serving patients by giving the best care possible; allocating resources to best meet community needs; and establishing rules that permit staff members to refrain from acting in ways they deem immoral. The Josefina Belmonte Duran Albay Provincial Hospital, in collaboration with Bicol University, sets forth for the student nursing affiliations its policy guidelines for the performance of RLE duty. There have been rules established for the 2022–2023 academic year.
The duty affiliation requirements are being talked about during the orientation. Mandatory attendance of students at the hospital's scheduled orientation The wearing of prescribed uniforms, such as scrub suits, smock gowns, PPE, and nameplates, is required. The student's allocated attendance logbook must be properly completed manually, including the student's full name and signature. The 15-minute rule for arriving at the hospital before one's anticipated shift is strictly enforced. Compliance with COVID-19 guidelines and other pertinent measures to reduce potential viral propagation. Only students who have received all the required vaccinations will be permitted to attend S.Y. 2022–2023. Strict adherence to the WHO/DOH COVID-19 protocols is required at all times. Every member of each group will engage in face-to-face RLE. requirements for reporting and documentation in supervision. Legal documents or patient charts should be handled with care to prevent tampering or manipulation. It must be protected from illegal early disclosure of data to other people and maintain its secrecy. Hospital regulations are rigorously adhered to. responsibility or liability. Although the hospital will provide any available medications or treatments, it will not be held responsible for any unintentional needle sticks. As a normal part of the student athletes' being part of the hospital's health care team to achieve its goal and vision for healthcare services, the aforementioned policy guidelines are given for the academic years 2020 to 2023.
There are also standard infection control measures being discussed. Using personal protective equipment (PPE), the placement and infection assessment, keeping the patient's environment and equipment clean, following all posted precaution signs, getting vaccinated, staying at home if sick, and using safe injection practices Hand washing is also emphasized, especially the WHO 5 key moments for hand hygiene. This is a fundamental measure that has been shown to be beneficial in avoiding infections linked to healthcare and the rise of antibiotic resistance. Greater awareness and understanding of the significance of hand hygiene will result from encouraging hospitals and other healthcare facilities to follow hand hygiene guidelines.