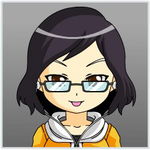 Oh my goodness, had fun watching movies on the big screen the whole afternoon the other day! Haha. Tuesday was ❤️.
In the morning I went to have a lab test done near the City of Manila, then I had to return some medical lab results to a hospital in the City of San Juan. And then of course afterwards it was time to watch a movie at the edge of Quezon Cityyyy! 💪
Unfortunately all that walking wasn't recorded on a sports app I use. Sad I was only able to put less than 1k steps in it and then I forgot abt it. 😆 Somehow I didn't do a lot of activity anyway so it's fine.
So hey, let's go to my article topic. I'm here to tell you what I think of On The Job and Your Name now that I've seen both in a theater! This is my review based on a new perspective. 😆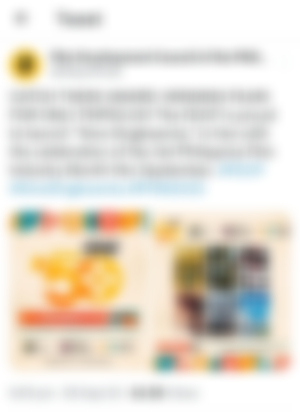 Award winning "$1 movies!" source

Actually these have already been shown before and I've already watched both online. Still I'm so happy the Film Development Council of the Philippines is having this week long event in selected cinemas! ❤️
If you remember, I wrote a review of this great Filipino movie a year or so ago. You can read it here to know more about it.
Despite my love for the movie I have only seen it twice. Once online and then the second one is today. 😍 (Oh but don't fret, just watch it on HBO Go. They have the movie in series form, including the latest and second part of film. I've yet to watch that one.)
On The Job js such a gem of an action packed film! You can never find another amazing Filipino movie in this genre! Perhaps there have been some attempts after its release but I didn't watch any because they were typical imitations of American films. Lol.
Anyway, what makes OTJ even better is the story is based on true events! What a shocker. Such corruption in the country is just yuck. Ugh, that's what makes it disgusting yet fascinating to watch.
The subject is quite ugly if you look at it in terms of real life. Any human experience becomes terrible when we let the circumstances of our lives be controlled by the devil.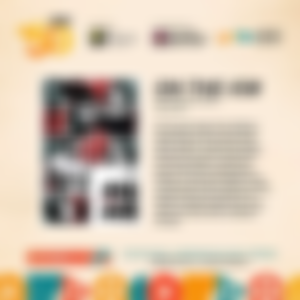 Eherm, so finally here's what I can add to the movie review I previously wrote. This is from looking at the film through a Catholic lens now. (If you don't know why then feel free to browse my blog and posts on my profile for context.)
To conclude, when watching it we can see how corrupted people can still have noble thoughts but that's the extent of it. Once we cross over to the dark side we can never get out until we repent or become contrite. That involves calling upon God to save us from the clutches of the devil. Even if it is a fictional story, there is definitely a truth in what I mentioned.
What do addicts and criminals have in common? They commit grave and mortal sins which are done again and again without fail. People who have addictions can't seem to control their urges right? Whether it is caused by poverty or by bad habits there is something that makes them do bad things.
Well if it is psychologically caused then they need a doctor. Otherwise it is called diabolical obsession/oppression. It means they consciously or unwittingly welcomed the devil/demons in their lives. (More on that here.)
Seeing the movie again with my newly acquired Catholic religious knowledge, I see movies/shows from a different angle now. A corrupted mind, heart and soul can never be free of evil if the person continues to choose such a life.
In short: It is better to die fighting for good rather than live an extravagant and supposedly comfortable life due to criminal activities. That's how we lose our souls to the devil. This is why we have our noble heroes. A step above them are the holy saints.
The best part of this OTJ rewatch is, I really noticed the amazing musical scoring this time. 🎶 Haha. Such thrill inducing sounds add to its greatness! ❤️ Thanks Dolby Surround. 😆
My rating: 10/10!
If you're in Metro Manila (NCR) I suggest you run and watch it in any of the select theaters before it's too late again! 😉 Even if you're not Filipino you can watch it because it has my pet peeve: English hard subs on Filipino movies shown in the Philippines. 🙄
After watching all those quite true to life corruption and nitty gritty action scenes, it's time for something fantastic! Next up, I watched this wonderful Japanese animation. So happy to finally have seen it on the big screen. Oh la la. 😍
I haven't written any review of this movie yet actually. This is partly it for now. Haha.
The way it was drawn and the CGI are top notch of course. The music, ah come on, I'm an anime lover even if I don't understand Japanese. Haha. The opening and ending songs sound really good.
As for the story, it is heart touching and timeless. Why? Because it is about love, loss and finding it once more. The best part is, it's set in a fantastic mystical human world. Awww. 😢 💕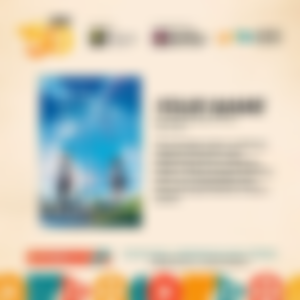 From a Catholic point of view, I still enjoyed it a lot. ❤️ But of course this time I could not help but notice how anime usually are full of stories about demons or the occult. I don't think I've ever seen a popular fantasy anime without demons and such. 🤔 It is always in Japanese comics (called manga) too!
Well maybe because fantasy is one of my two favorite genres so I always see them haha. Anyway, as I was watching it, I realized how culturally rich it is. Shrine maidens and such, I mean wow, even in the modern world they still exist huh? (I've yet to see one in real life or documentaries about them in Japan though. 🤔)
Similarly, here in our country there is no shortage of mythical beings and whatnots. We have all sorts of those.
Philippine mythology is a treasure trove of stories. Just watch Trese (the animation) on Netflix and you'll see what I mean. Well I just wanna say, apparently all of those invisible beings are fallen angels. In short, they are demons.
Many invisible creatures abound all over the world. Each country has their own fantastic stories to tell. And of course Japan stands out among the rest because of their animated shows/movies. Oh but don't worry this anime doesn't have devils and such. Lol I just remembered it while watching because they have a shrine to some god (I think).
Basically the premise of magical heavenly bodies, time travel, body switching, dreaming, Japan landscape plus Japanese religion, mysticism and culture is quite a treat to watch! A lot of what ifs are all rolled into one.
The characters even briefly talked about being exorcised and I'm like, okay. (I have been learning more about Catholic exorcism since Lent and it is fascinating too. Haha.) Of course Your Name has young and true love as well! Ah what's not to like indeed.
My rating: 10/10!
Yes it gets a perfect score too because it's just nice to feel love and loss along with the characters. Ah young love, ah youth. Haha. Okay. Just watch it in a theater in case you're in Metro Manila. Or locally if you have foreign film festivals too.
Don't miss any of these movies when you get a chance like this! 😉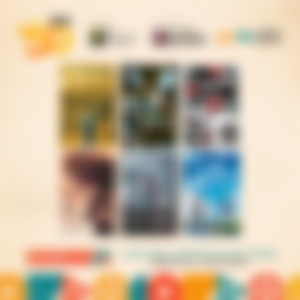 ---
Anyway so what do you think about my review? Have you seen any of these yet? If yes or no, feel free to share your thoughts in the comments! ❤️


XOXO,
@LucyStephanie
* * *

Not a member of read.cash yet? Click here to join us in earning BCH! Or let's microblog/blabber on Noise app!
Sponsors of LucyStephanie