Crashing Waves
"The waves are strong, we shouldn't go near the rocks."

" Yes we won't, and besides, your good in swimming right? I'll just trust in your expertise that we'll be safe in crossing on the other side." she smiled cheekily.

"Oh, okay just don't let go of my hand and tighten your grip on my back."

"Yes master, your wish is my command." she grins widely.

"Hold on to me tight. Don't ever let go."
Do you sometimes ask yourself if your worthy of saving? If the second life given to you is worthy of accepting when someone died instead for you?
It's a one sunny Sunday. A day-off that should be well rested from the five days of working. But she found herself traveling to the beach. Well, it's a one ride of a jeep so it's a no hassle for her. She brought a picnic basket for her lunch and a book to entertain her by the beach. "What a sunny day!" she exclaimed. "Yes, a very hot day indeed!" said a guy she didn't noticed sitting on the sand beside her picnic mat. She grew silent for she was a bit shy but the guy started a conversation she politely answered and from then on they shared thoughts about the beach, about the weather and eventually about themselves.
She visited the beach the next Sunday hoping to see the guy again and to her surprise he's waiting for her also at the same spot they met the last time. They exchanged pleasantries and made themselves comfortable in the picnic mat she brought and for the whole afternoon they talked about anything under the sun. It's like they're long lost friends that clicked in every topic they ventured.
More and more Sundays came, her mama always asks where she goes every Sunday and she would always say at the beach to unwind. "But you don't know how to swim." her mama jokingly said and she just smiled and bid her goodbye.
At that beach, she feels free and happy. Away from the family feud that's been going on for years. She just feels comforted and she knows he's also a part of it. He would offer swimming lessons to her and she would gladly accepts but in every tutorials he gave, the more her body won't cooperate, blindly sinking in the deep waters and just hold on for dear life with him. It's always the scenario every Sunday. They created that world just the two of them.
It's a one perfect Sunday for her. She woke up early, did her morning routine, doing yoga and reading the bible. Greeted her mother with a peck on the cheeks and even cooked for pancakes for their breakfast. There's something on this day that she feels excited and ecstatic. At last she sorted out her feelings for him and will say it as an answer to his confession for a long time. She's a bit dense sometimes but she's just being careful on someone she would give her trust. As usual they settled on her picnic mat and talked about their week. "Can we swim for a bit in that area?" she hopefully asked. "We can, the tides not that high and the sea is calm." he approvingly said. So they went on for a swim with his help again. They settled in some plain rocks to rest and chatted for a bit. Few hours later, "let's go, the tide is a bit deep and the waves starts to get angry" he jokingly said. "I have something to say to you too." she said happily. They swam away and the last thing she heard was a faint "I love you".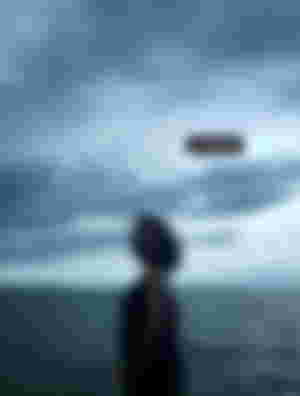 It's been two years, I always remember you like how I remember the days I spent with you. Those are my happiest moments. You are my happy pill and forever will hold a place in my heart. Thank you for being my guardian angel when I tried to drown myself. Thank you for making me realize there is more to life than with all the sadness and brokenness. But when you left, a part of me left also. I am still picking up some pieces of my life. Slowly but surely. You'll be my forever angel. I love you too. ☺️
Post Note
Hey there lovies!
How's life treating you? In times of the good and bad, always pray for His guidance and protection. You are never alone in this journey called life. Surrender everything to Him and He will do the rest. See you in my next article. 👋
Cheering you always,
LuaDesamor 😉
©️ All rights reserved. LuaDesamor
All pictures were taken by yours truly.
January 14, 2022 / 23:45 PH time