What's in my gallery:Let's see
Taking pictures is one of my hobbies. It's good for keeping memories and capturing moments that are special to you. In my gallery, I have thousands of pictures in total from August up to now since my phone needed to fix it and all photos I had before were lost, they reprogram it. Sad to say, I don't have any back up only those photos I uploaded on FB before.
And now let me share with you some photos I have here in my gallery. It's been a while since I joined a writing prompt, and this one is initiated by @meitanteikudo. If you want to join, feel free to visit his article.
Oldest photo on your phone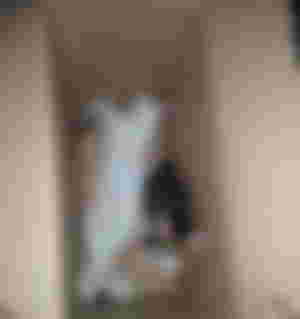 These are the cats of my sister. The white one is Hoppa and the other one is Mikki. But sad to say, Hoppa lost for about 4 months already and until now we haven't seen her. She's the first cat of my sister and when she lost, we cries a lot. I too became close to Hoppa for she is a sweet cat. Sometimes she and Mikki play and later on, we will see them fighting haha. Mikki is also sad about the disappearance of Hoppa, we can feel it before. He became lethargic.
Latest photo on your gallery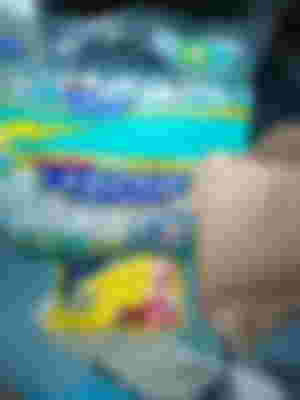 This was taken last night, my partner went to the grocery and buy diapers and wipes for our baby. I took a picture of these because I send them to my sister. The money that was used in buying these is my earnings here which I converted into fiat. She now believes that this platform is legit and she's also now active in noise and got her first earning yesterday too.
A photo you have no idea what it is about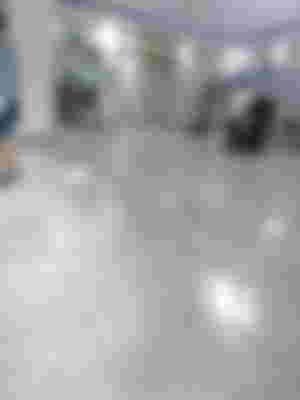 I run through my gallery and saw this one, honestly, I don't have any idea why I took this photo and where this photo was taken. I also don't know the girl standing there and I can't read the signage so I don't have a clue where it is.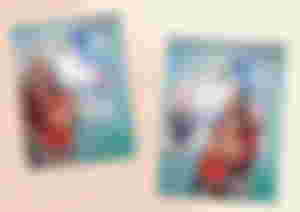 Do I need to explain why? It's obvious haha, I didn't check it before and just saw it now. This was taken on new year's eve so I bet our photographer that night is a bit tipsy or drunk already haha. This was the result. That's me and my baby anyway. I'm gonna delete these now.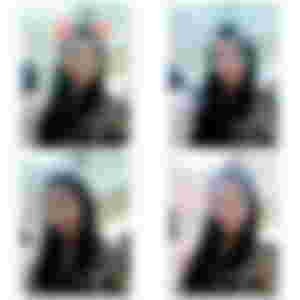 I remember this day, we still have face to face classes at that time. I love taking selfies with different filters before. I find it cute tho, the filters.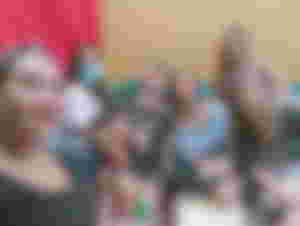 I attend a christening before and I was pregnant already on that day so I didn't drink alcohol only my friends. The baby's mom is the one wearing mask, her baby is my godchild. What I did that day is to eat and eat and eat haha I enjoyed eating there XD. LOL!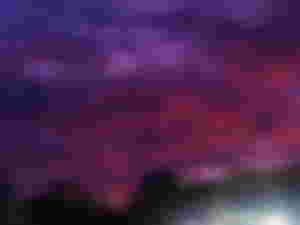 My sister took this photo and send it to me, I'm amazed at the colors of the clouds so I saved it on my gallery. I also shared it already in my noise.cash account before. This was the view in our window and our first time to see this kind of cloud, though I only saw it in the picture.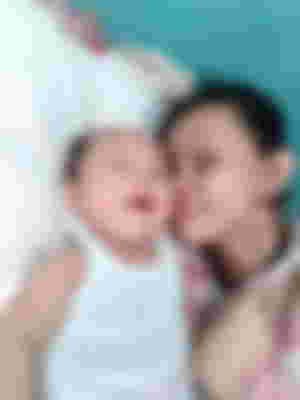 This one also is my best photo. I together with my baby. Look at his smile, I make this one as my profile picture on my FB. It seems that he knows how to smile at the camera already.
A Photo of food you want to eat again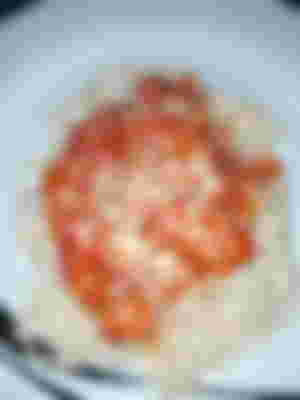 Yes, you see this right, the photo that I want to eat again is spaghetti. We just cook spaghetti if there is an occasion that needs to celebrate and because Christmas and new year and our birthdays are not yet near, I don't know when I should eat homemade spaghetti, I can buy spaghetti but I want the one, my partner or sister cook.
A place you have been that you want to visit again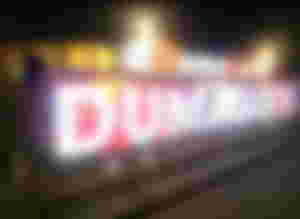 In my province, Dumaguete city. I missed my relatives there and the place itself. The beach and the park. There are many beautiful places that you can visit there. But this pandemic gives us a hard time going back to the province. Before every vacation, I went there with just myself and we also spend Christmas there. I wonder when we would go back again there.
Beach/Resort/Getaway Photo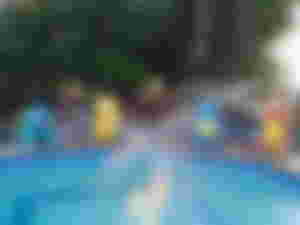 This is the resort somewhere in Antipolo if I remember it well hehe. Can you see me? I find this photo cute since I am with those Pokemon, do you know their names? My favorite is Pikachu. This is the outing of our batch during my senior high school our last bonding together. Our teacher joined also us.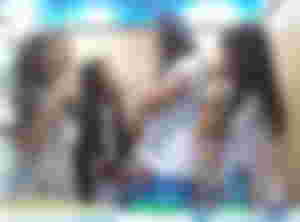 I find this one funniest. Remembering this day when we took this picture, we said to each other that we should do a laughing pose so this is scripted guys hehe. Look at our hands, all covering our mouth or near at our mouth XD. We're at the KTV in the SM megamall.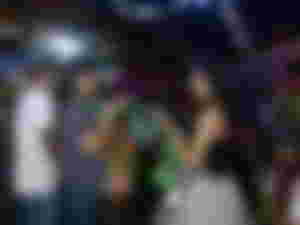 I have many memorable photos but this one is special to me. This photo is taken on my 18th birthday. I told my parent to not throw a party and just spend my debut without 18 candles and 18 roses but they told me that it is once in a lifetime so they find a way to celebrate it, it's a simple celebration. And this photo, I'm with my mother and father and they give a message to me. I cried that time.
You see those people in the background holding umbrella? Yes, it's raining that night. Strong rain and wind since there's a typhoon during my birthday. I said sorry to my visitors because some were almost wet but they said it's okay and it's a blessing. My birthday continue and I had fun.
---
So there you go, those are some of the photos I have in my gallery. It's fun to look back and remember what's those picture is all about. Thanks to the one who created this awesome prompt Master Meitanteikudo.
Thank you for reading guys! keep safe always.
-Loveleng18