He already baptized:Welcome to the Christian world!
Good day and advance Merry Christmas guys! How are you doing? Did you buy Christmas gifts already? 2 more days, it's Christmas already! Are you excited?
I planned to write an article yesterday but I was sick so I postponed it. Now, I am getting better so I will take this opportunity to publish one.
---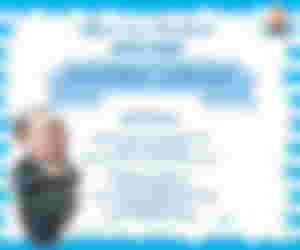 Last December 19, 2021, my baby became a Christian already. That day was the schedule of his baptism. The theme of his invitation is baby boss hehe isn't cute? His head was fit to the body of the baby boss photo.
Before his baptism, my partner and I give an invitation to our city halls official such as councillors and our mayor because we put their name as godparents of my baby. That's the advice of my friends so that we can bring back the money that we use. those officials will go to church and wait for their godchildren and they will give you an envelope with money inside of it.
One of my baby's godparents. Our councillor here. We also have pictures of the others but the camera used in taking a photo is theirs so we're just waiting for them to upload the pic on their FB page. My baby is sleeping haha.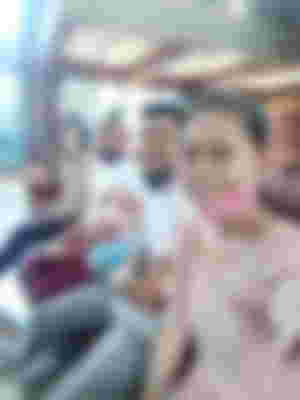 In our church, they only allowed one godfather and godmother to enter with vaccination cards. My baby is sleeping even though there are noises in the surrounding.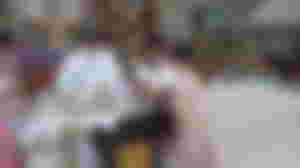 When the priest poured water on my baby's head, my baby wakes up maybe because the water is cold but he didn't cry.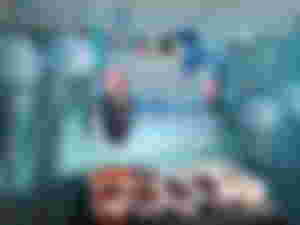 My partner and my big sister prepare the food. They started cooking at 5 am. While I and my friend which is also the godmother of my baby put decorations.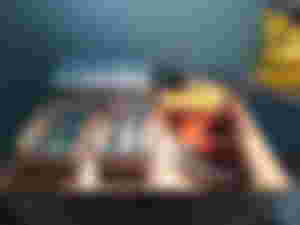 My father said to me to order a head of the pig. He's the one who pays for it, it costs P1600 ($31.97). I also ordered a cupcake with the baby boss theme.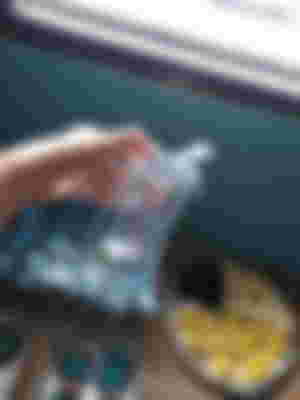 This is the souvenir that we give to our visitors, a shot glass with my baby's face print hehe.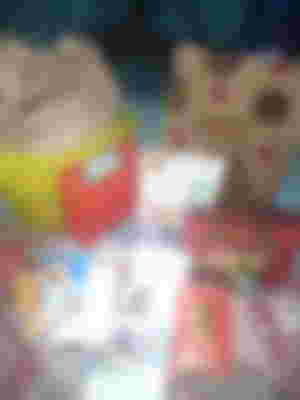 These are the gifts from his godparents. Those with a print of faces are from our city officials. We received clothes, toys and cash. We're planning to spend the cash on buying stuff for him.
---
Welcome to the Christian world baby. Our baby is now baptized. We're happy that his baptism is successful even though we only have a simple celebration. The rain was also poured that day it started at night till morning. Fortunately, when it's already 10 in the morning it stops. When we arrived at the church, the first batch didn't finish yet so we need to wait.
My baby didn't cry inside the church. He just sleeps there. We're happy for him now he can go outside already but of course, we didn't let him go outside since we are still in pandemics. It's not yet safe to roam outside.