Patiently waiting for my Ideal Man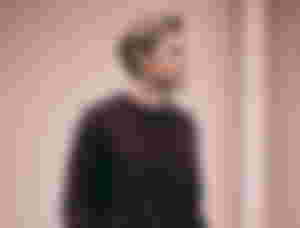 Choosing a lifetime partner is the hardest decision we have to make because according to H. Jackson Brown it will come 90% of our happiness or misery.
That belief serve as my major reason why I haven't entered any relationship. I am afraid of commitment, heartaches, and expect to much from all promises that are meant to be broken. I didn't mean not to open up my heart to any suitors I have. I get to know them first before falling in love with them. Each one of us has standards right? And It is undeniable of me to find an ideal man I would like to live for the rest of my life.
He must be a wise and strategic man, because I want a partner that will help me make good decisions in life. I am a dependable person and I won't make decisions on my own because I don't trust myself that much.
He must atleast practice good hygiene, I don't want to live with a man who lacks knowledge about cleanliness and orderliness. I've known a lot of boys who smells really really bad and even though they look so handsome but when you draw near closer and talk with them you will be in grave danger hahahaha just kidding. I mean you'll faint when you smell their strong odors and I prefer men who doesn't look handsome yet clean and neat than a pretty boy who smells like a rotten rat ew. Not to offend but please take a bath and brush your teeth.
He must be taller than I am, I like tall men. Most of my suitors lacks height yes that is the truth. I don't want to go out with a man who looks smaller than me it's like I am with my younger brother. My height is 5'6 and this is one of my insecurities.
He must be good in singing. This is just a bonus, I just want a man to duet with and sang our theme song.
He must be patient and not hot-tempered. I am afraid to fall in love with a mad man, because if it does happen I will one of the beaten wives club. I want a man who would understand and ease my tantrums. A man who is blessed with humility and patience.
He must be respectful and polite. A man who respects you and your family is rare nowadays that is why I am patiently waiting for this kind of man to come into my life. I want a man who will respect and love my parents sincerely.
He must have a great faith to God. When a man has Jesus in his heart everything will fall into place, because his huge faith to God reflects on how he live his life and all good personality will follow after him. Lastly, I want a man who will love God more than me.
I won't expect that this kind of man will be given to me because as I observed nowadays your lifetime partner is the opposite of your standards so I just let God do the plan and patiently waiting for the love of my lifetime.
Please Lord! Let your will be done to my life.
Thank you for reading, how about you? What is your ideal man/woman?
Lead image: Unsplash.com