How do i handle my negative emotions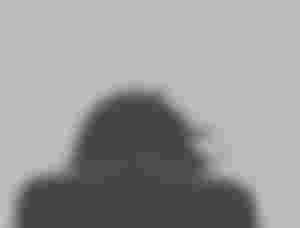 We human beings has different emotions. We express happiness and other positive feelings when something excites us within a day. We show sadness, worry, and anger when something bad happens. Shortly, we express different emotions depending upon a situation.
We all dreamt to become happy everyday without the feeling of stress, depression, rage, and other negativities. But our life revolves like a wheel, we need to experience the ups and downs because that is how our life goes. Luckily, as we grew older we've earned some techniques on how to carry our loads efficiently or handle our negative emotions with ease.
For me, this is how I manage my stress and other negative emotions.
I let myself cry. Our tears are like words that only God could understand. We need to allow ourselves to cry until no more tears fall. Crying is very therapeutical and when I cry I get sleepy and after that I wake up without a heavy heart. So simple right? It doesn't mean that crying is a sign of weakness, No! It is like a medicine that will give us a lighter mood after a pain.
I went to an old cabin in the middle of nowhere. It is where I usually meditate whenever I wanted to be alone or grasps some fresh air and peaceful surroundings. That old cabin is my grandparents house but now they are gone no one lives there anymore. It is located 100 meters away from us. I love hanging around in that small house because you can see the beautiful scenery of the ocean, it is like an overview. It gives me a calm effect.
Playing music. I love listening to music because it gives me peace and I can imagine some peaceful view while listening to it, and my favorite genre is oldies. I like to listen an old songs performed by Richard Marx, The Carpenters, Celine Dion, Michael Bolton, Jose Mari Chan, Regine Velasquez, and many more. I don't like some of the music genres today here in the Philippines because it has disrespectful and all-about-s*x lyrics. I no longer heard sincere and good messages from those songs.
Writing. Just like today I am not in my mood right now because I was so tired of doing all the house chores and baby sitting my siblings. I hate loud cries and it irritates me whenever they throw some tantrums. This is the reason why I wrote this article because everytime I speak through writing my mind is very calm and longs to spew out words that were stock in head. It is just a great yet unexplainable feeling to me, although my grammar is not that good.
We have so many ways to handle our anxieties and other negative feelings, and I want to know your thoughts too. What are yours ways of managing negative emotions? May I know yours? So that we could have a meaningful conversation. Just drop your comments below. Thank you for reading. I love you my friends.
Lead image: Unsplash.com