Off-Duty
10:10am I started waiting for my ride that will take me to Kabacan, a town in North Cotabato.
My daughter was crying, asking me to stay home, and work from home like I did last year. My heart breaking into pieces, I have to make her laugh and smile and not show her how hard it is for me to go away, too. I promised her of the things I will buy her, the places we will go the next time I'm home. Moms here in read.cash know that a promise made to your own kid is sacred.
The 15 days I stayed home, we did so many things.
As promised, I was the one who went to school with her, and waited 3 hours until they finish. After which we went to our fave hangouts and drank milktea, ate cake, or munched takoyakis and fries. We did her assignments together, studied for her exams, and studied for the next lessons. 5year olds are easily distracted, sometimes I had to bite my lips hard not to yell in anger.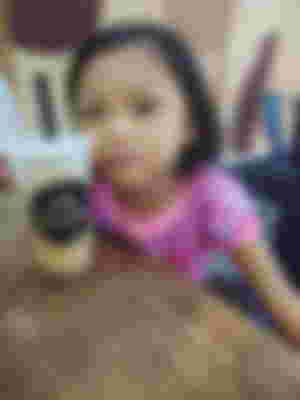 She used to order a lychee juice but after tasting the Okinawa milktea flavor I ordered, she changed her preference. And, yes, she loves french fries. I just let her eat since it's not really that often. My baby girl loves veggies and soup more.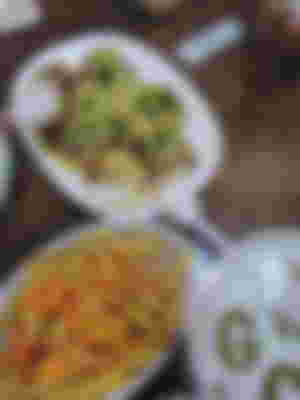 I found their lessons quite difficult for her age. I mean, during my time, we counted numbers 1 to 20 only in kindergarten, and it was difficult then. Now, the kindergarten kids are expected to know the numbers 1 to 100. Whew! Good thing that the kids nowadays are also advanced and have available tools to use for their studies.
It's fun teaching my daughter, and it's even more fun watching her learn. I'm just glad that the school I enrolled my kid at are really focused on the kids' learnings and the teachers very patient but firm. My daughter has yet to learn reading but we are getting there. I'm excited to let her read the books I read on my younger years; the adventure and the lessons that one can learn and experience with books.
It was a really good timing when I got home because it was their exam on the next day. It was the first time I went with her to school. The teacher told me the exams will take 3 hours --- the kids were taking their exams while the teachers were guiding them thoroughly. That first day, my kid marched outside after almost an hour while carrying her small backpack. She smiled at me and I asked where she's going. With a big smile, she told me, "Mama, I'm done." I answered what about her exam, she said, "easy." Lol! Her scores were perfect for all 6 subjects. So proud of my baby.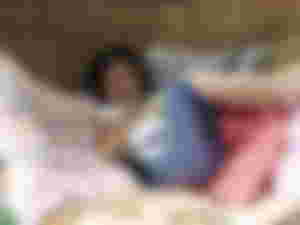 As a reward, I granted her request to bathe in the river. We went to another river where there is a dam. The river water was flowing fast, we kept an eye for the kids and circled them. Even our dog cannot swim through. Still, we had fun but it was very tiring too. We had to walk 1 kilometer, then go down the riverbank which was about a 20ft climb. We had to use the trees, the roots, the grass to go down and to climb. It was a real adventure.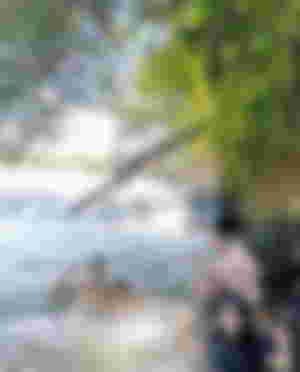 My mom said she is not going back ever again because of the climb we had to take. Told my mom, we will bathe at the usual river we go to the next time and okayed with it. We unwind in forests, rivers and mountains since we are far away from the sea.
My 15 days leave was full of happiness because I get to spend it with my daughter and my family. It reinvigorated my exhausted body, mind and spirit. I cannot wait to go back home again. I miss my daughter so much and it breaks my heart everytime she cries when I call. I try to make her laugh and get her excited of the things we will do when I'm home again.