Digital Marketing 101: Beginner's Guide to Online Marketing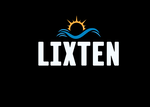 Online marketing has become an essential part of the modern business landscape. As consumers become more demanding and seek out quality customer service, businesses have recognized the importance of using every tool at their disposal to build brand awareness and increase sales.
This article provides a guide for beginners who want to start their journey into online marketing.
Online marketing is the process of promoting products or services using electronic means. It basically means using various forms of media to connect and communicate with your audience online. Whether it's social media or blogging, email marketing, or SEO. It's a strategy to attract new customers, retain existing ones, build brand awareness, and increase sales revenue.
Creating an online presence is key to any business. A strong online presence provides a professional image while also helping customers find you easier. Having a good web page and strong sales funnel helps generate potential clients and sales. If you don't have a web page yet, then you should consider starting one immediately.
A website is a great way to get noticed by potential customers. If you have something to sell, you'll need people to find you. To do that, you first need to have a website where they can visit and learn about your business. Your website should include information about what you offer, how you can benefit them, contact details, images of your products, and more. You can create an attractive site yourself or hire someone to build one for you. The latter option could be costly, however, so if you don't have much cash to spare, you may want to explore DIY options first.
Search engine optimization (SEO) is the art of getting traffic from search engines like Google, Bing, Yahoo, etc. Once you've built a nice-looking website, you'll need to make sure it gets seen by people searching online. A good place to start is by taking some time to optimize your site to ensure it ranks high when someone types in a keyword related to your product or service. There are many ways to rank highly in Google search results, including using the right keywords and descriptions in articles, setting up social profiles, and building links. These techniques help draw attention to your site, increasing traffic and giving you a leg up over competitors who haven't taken these steps.
Social media sites like Facebook, Twitter, LinkedIn, Instagram, Pinterest, Tumblr, Google+, and more are all part of online marketing. These platforms allow businesses to connect with customers and share information about their products and services. You should have at least 2 social media accounts and connect them to your website (if you have). Make sure to post relevant information about what you sell to keep followers interested.
Email marketing is a great way to build trust, foster relationships, and convert potential customers into actual clients. Many businesses send out regular emails to their subscribers detailing news and promotions regarding their services and products. If you're able to keep up a consistent stream of informative emails, you'll not only gain new clients but strengthen your relationship with those you already have. You'll need to think carefully before sending any promotional emails and bear in mind that a lot goes into making an effective outreach campaign. Be mindful of how often you send emails and always follow best practices like unsubscribing when someone opts out. It's also a good idea to include an autoresponder series to keep the relationship going after the initial contact.
Affiliate marketing is one of the easiest ways to earn extra income online. It involves partnering with brands to sell products through social media channels. Brands pay affiliates when people click through and purchase the product.
Video marketing is an excellent way to promote your brand online. Videos allow you to connect with customers more effectively than other types of content. They also provide a better user experience than text-based content.
Getting started with online marketing may be daunting. You need to have a clear idea of what you want to achieve, how much time and money you are willing to invest, and how you want your business or brand to be represented online.
Once you've decided on a plan, it's important to choose a platform that will work best for your goals. There are many different options available, so it's helpful to research each one before making a decision.