Parental Divorce: The Shocking Truth About What It Does To Children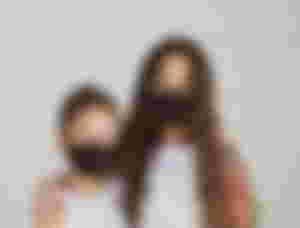 Divorce among married parents has become an increasingly common occurrence in the United States since the 1960s, with more than half of all marriages ending in divorce today. As a result, many children will find themselves being raised by only one of their biological parents at some point during childhood and adolescence. While parental divorce can be just as emotionally traumatic to adults as it is to children, parental commitment, love and support can greatly reduce the emotional impact on children and even help them through the transition period following their parents' breakup.
Divorce is something that most of us have experienced, but that doesn't make the impact on children any less severe. When parents separate, the relationship between them changes dramatically. This change is stressful and hard for both adults and the children involved. Parents who are going through a divorce need to be extra careful in order to avoid more negative consequences for their children. Even if parents try their best, it's likely that there will still be some consequences for the child - anger, anxiety, mistrust, and insecurity are very common feelings for kids in this situation. Children of divorced parents will often experience difficulties adapting to new routines which can lead to permanent emotional consequences later in life such as lifelong problems like depression or anxiety.
One of the hardest things for children is coping with parental separation and family breakdown. Parents can provide many different types of love and support that are absolutely crucial in helping their kids recover. Parental separation can have lasting emotional consequences on a child, which is why the role of both parents in a family is so important. It's essential that they work together and communicate openly with each other to minimize discomfort, individual recoveries, and lifelong problems.
Divorce is a difficult time for everyone involved, but one of the most significant emotional consequences is the effect on the kids. Parents often think that if they can move on and start a new life, their child will too. But this isn't always the case. When parents separate, one will live in one house while the other lives in another house with their child. For many families, this separation means a daily routine has changed drastically - with the parent who lives at home now having to take care of everything themselves. It's hard for many kids because this change means they'll have less time with their other parent and might miss out on special moments that only happen at that person's house like dinner or movie night.
The separation of two parents can have serious emotional consequences for their child. For example, the loss of a parent's presence in the daily routine could lead to a child feeling neglected and depressed. In some cases, the child may also be left with difficult decisions such as which parent they want to live with or not see at all.
The parental separation can also have lasting marks on their future relationships with partners and other family members. Most importantly, there is no way to predict or prevent any of these consequences. Nevertheless, if both parents love and care for their child then these potential consequences are avoidable.