Friends you should appreciate .Especially if you always lean on her/him at any time she/he always there for you.
I went to work for the first time in a Candy factory ,I still dont know what to do inside.I dont have really experience in that job yet because Im used to be a being housemaid and Only in the store before.Its a good thing someone helped me get in there even though i dont have a diploma,because i didn't finish highshool.I am thankful to god because there are people who are willing to help .Even if they doesn't know you yet.
Like maam @Judith1969 and Maam @goldencathy on noise.cash specially to this person @bbghitte she is the first person who helped me.She even made an article for my baby when she had an accident last march.She also the reason why im here in readcash she encourage me to write an article.
Back at my work im scared of my co-workers there because they're naughty and also very strict.But i told myself not to pay attention to them,The important thing is i'm doing my job right even though its still hard for me because I'm just a beginner there!its really difficult at first because you have to operate on the machine.You will chase after wrapping with your hand.The machine is still fast and then i dont know how to do it .But still i continue doing it.Then your hands also needs to be fast because if you are slow you will be piled up.
But its really unavoidable to dump ypu specially,when you're new.Even if there are many piles,i will continue to operate cause i really want to Learn.It was very tiring and really tearful that first day of mine.Then no one knew me there,at lunch time, i didn't really take a break because i was thinking about how many piles i had for half day,how come when the afternoon comes Maybe i wont be able to go home cause Im not done yet .I really endured hunger that time.
fortunately,someone approached me ,in the production they were assigned and they helped me because they said they had nothing to do,i was super happy that time cause my piles would be reduced and I met a friend.I was also relieved because i had already talked to someone.
At the second day of work ,I was transferred to another group.I really cried there because my leader was Rugged.I just felt bad
Hurry up i dont want you to slow because we need to catch up with our work!!she said .she didnt think that i was new there ,and i was still slow at that time.some of my co workers told me that just ignore her,thats how she really to her new co workers.i was just ignored it even though she shouted at me.
After a week,finally i know my Tasks.Im just proud because i was able to stand all the trials.They were also happy with me because i seemed to be determined to learn.i have also met a lot of friends there specially my partner in crime i called her mamoo in short my second mother at work.Im so lucky to have her.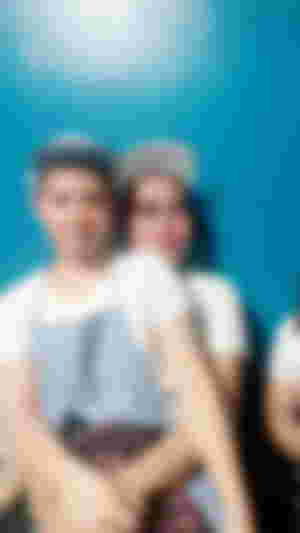 There i met the man who makes my Heart beat its funny but true hahahahah.thats why i liked him because he's so kind maybe we all dreamed to meet a person whos kind right?we have a big age gap 12years,So thats why i believed in saying age doesn't matter.
Many are asking why i choose him ,because his already a widow and Has a child too ,I choose him cause i know that his a good person and a good Father ,i see it personally when He taking care of his child
Then the others jokingly said that he wasn't handsome,why did i choose him.i was just smilling with them and asked them,"do you really need to look at the face?yes,we are at the point where you want to choose goodlooks,how can if they didnt take you seriously".
We decided to Stayed together and i cant blame him that i choose him ,2019 i got pregnant but still i worked .Its a pity because im already a regular employee there.so i will continue my work until my Due date of giving birth!i enjoy the days when im still with my friends.dec 4,2020 i gave birth my daughter via cesarian section where not expected for it .But i still thankful that it was succesful operation .
My bestfriend mamooo is my daughters second mother too .six months ago i go back to work cause i need to report at the office so i can also told that i was going to resign .then one day i told my best fiend that i was going to resign .then he hug me and said i will miss you .Until now we didnt see each othet were just so far .but were contacting via Messenger now😊i really miss her!
Dont waste your real friend because its really hard to find a real friend right now.love them as much as you love ypur family!
Ps:I started writing this article since at noon ,i cant finish it because i still taking care of my daughter its a good thing his father came so i can continued writing and finally i diD it im done its a short article but im doing my best to write this.
Thank you for Reading have a good day!!!