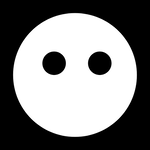 The number of people who use internet is continuously increasing year-by-year where in fact, more than half of the global population are using internet which is supported by the statistics from Statista.com, "As of January 2021 there were 4.66 billion active internet users worldwide, 59.5 percent of the global population. Of this total, 92.6 percent (4.32 billion) accessed the internet via mobile devices."
The use of internet is quite unbelievable to the point that we are using it from our daily life. We are using it in work, in business, in communication and even in our entertainment and it includes playing mobile games.
There is one mobile game which is popular nationwide where you need to win against your opponents together with your team by smashing the turrets in the game including the base of your opponent. It is called Mobile Legends; it was created by China developer Shanghai Moonton Technology Co. Ltd and Shanghai Mulong Network and Technology Co.Ltd.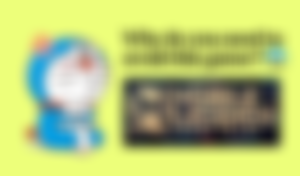 It is popular because of its addictive features and objectives which can entertain the gamers. This is also popular in teenagers as they are called as "millennial" which they know more the technology compared to some adults.
Now, do you think that this addictive game can influence our behavior and might destroy us individually? What I mean is, there is this thing called "trash talking". It is bad comments when the player was driven by their emotion and say bad things against the opponents—even to their allies—once they are defeat on the game.
It is undeniable that it is hard to control ourselves when it comes to emotion especially when we are mad on one thing.
Is this thing can change our behavior? As stated by Sheng et al (2019), "Mobile video games are characterized by portability, immediacy, and accessibility, which may increase the risk for addictive behavioral patterns and thus, more severe mental health problems."
This explains that this addictive behavioral pattern cannot only affect our behavior but also in our mental health which is a serious matter. Since most of the teens are playing this game, it can be the problem in the future to the point that even the scientists and the developer is worrying and this statement support by the report of McWhertor (2012), "due to the number of players and young people in MOBA Games, toxic behavior stands out as the main worry among scientists. Even Developers (such as Lol developer Riot) are focused on fighting against toxic behavior, with dedicated teams of staff."
In my personal experience, I can say that this game can really influence the behavior of the players, how? I am a player before, but the good thing is I controlled myself and quitted on the game. Also, we have this friend who always playing Mobile Legends and guess what? Every time that their opponents are winning, he keeps SHOUTING "P*tang*na, Ga*o, napakat*anga" and many more curse and bad comments not only on his opponent but also on his allies.
As a result, he is not the only one affected on this behavior but also the people around him. Imagine the kids who heard his words, they may be thinking that those words are just a normal word which is not.
Another theory that can support these statements is what we called Flow theory. Csikszentmihalyi (1989) the founder of flow theory, suggested that when people get into the flow state, they would become entirely involved in their activities and cannot realize the surrounding changes. To be specific, typical flow experience occurs when people concentrate only on their ongoing activities and lose their self-consciousness.
Alright, this thing is simple. When we are always doing one thing to the point that we became addicted, we did not realize that there are changes not only to ourselves but also to our surroundings and environment. If we keep saying bad words and be aggressive when we are playing, we did not realize that we, ourselves, are also changing together with the environment. How? If one person keeps doing the wrong thing and other people saw it, they will think that this thing is normal and do the same thing.
There is a lot of studies about this topic, and you can do your own research, the statements that I said is only based on the studies of other people who undergone on the process. Somehow, there are studies that reported that mobile games can also improve the way of how people think. They said that it also has an advantage, but we only focused on the influence on our behavior.
Based on the studies that undergone on a scientifically process, I do believe that these games can influence our behavior. Always remember that not all entertainment is entertaining, sometimes, it can be the reason of breaking ourselves mentally and socially.
https://www.statista.com/statistics/617136/digital-population-worldwide/