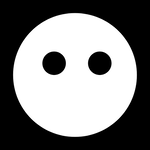 Boredom is part of our life and sometimes, it is hard to manage to the point that you can't explain what you feel. One of the best solutions to this is to stop being boring and manage your boredom by means of being productive but how can we do it?
The following are the things that I am doing to manage my boredom and being productive as an individual.
1. Reading article
Usually I am reading different articles silently. Some of my friends will think that I'm not reading it but the truth is I did. In this way, I can manage my boredom, learn and discover new things and lastly, there's something added on my vocabulary. Those are the reasons why I can say that killing my boredom can also make me productive day-by-day. 
I usually read articles that are crypto-related so there will be something to add on my knowledge. Motivational and inspirational articles are also worth to read. You were not only learning about crypto but also in your life. You can also motivate by them and their stories and trust me, you will also achieve what they got if you will read and inspired by their stories.
2. Tipping different users
If I'm not mistaken, the admins of noisecash said that noisecash is a faucet and for me, it is one of the best faucet that I used. Tipping different users not only your friends are the best way to spend your free tips. I oftenly visit the explore tab and tip the users that I'm not familiar but of course, I am spending and giving it to the deserving user. 
By this, you're not only killing your boredom, you are also making and building a strong connection between you and that tipped user which is the best purpose in joining on this platform—building a camaraderie.
3. Exploring other platform
One of the hardest things to do (for me) is to explore the new platform that you don't have an idea on how it works. Well, I am always doing my best to use every platform that I have and giving an enough time to use it. Also, try to make different strings and connections on every user so you can ask anything if you didn't understand the platform. I'm thankful that I met a respectable person on the other platform and I'm proud that he's one of my virtual friend, well he is so friendly. I'm not going to mention him because who knows that he wants to keep his anonymity, right?
Not only that, but I am also using Twitter to find and participate on different giveaways because who knows that I will win, right? You can also follow me on Twitter so I can mention you on every giveaway if ever.
I rarely visit my Facebook account and scroll on the feed because I realized that it is only wasting my time and made my day aren't productive. Besides, most of the posts on Facebook are more on toxicity and very stressful so I am avoiding those platform. I will choose to make a noise instead.
Exploring a different platform is great especially if you built a camaraderie. You can easily adapt different things on their platform and enjoy it.
4. Watching videos on YouTube
Recently, I found myself watching different videos from YouTube and it's actually killing my boredom especially when it is all about social experiment such as being good Samaritan. I realized that I am a soft-hearted person because my tears are almost falling because of the good Samaritans. 
One of my favorite videos are soldiers coming home (A surprise). The reaction of their loved ones are priceless and can make you cry. Things that my brain wants—or maybe curious—such as watching vlogs from North Korea are one of my things. I recently watched videos about North Korea and I can't feel anything except being pity for them. They need freedom.
Of course, I am also watching videos that crypto-related so there's something added on my knowledge when it comes to crypto.
5. Writing an article
I don't know why but writing an article is like a requirement for myself. I can't say that my day is productive if I didn't publish nor write an article that's why I'm doing my best to write even one article per day. 
Actually, I wrote this article because I am bored lately and I jumped on this topic. I immediately made an outline. Unfortunately, I unintentionally slept while writing it that's why I'm a bit late. 
Writing an article is not a joke and I think the article attached on this text might help you.
Closing thoughts
Being bored can be converted into a productive one. One of the vlogger ones said, "Time is one of the things that you can't bring back" invest a time and make sure that it is worth it. Always make your day productive and you will be successful.