Get to know me.
This is a short introductory article about myself.
Let's start with a picture.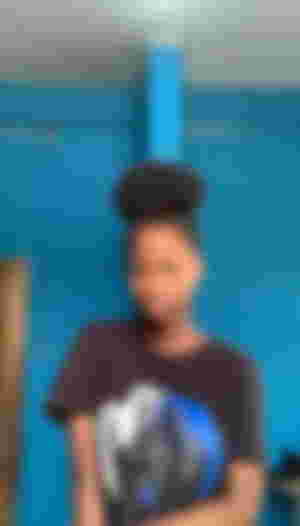 I'm Dorcas by name but known as Ellawrites on some of my social media pages. I'm a citizen of Nigeria.
I love writing, I love singing, I love dancing, I love spoken word poetry, I love drilling in shorthand, I love going out and vacations, I love talking. The list seems endless but the best of it is my love for writing and spoken word poetry.
A sneak peek at one of my poems.
Religion.
I'm a believing Christian, and most of my spoken word poetry portrays Christianity.
For now, I can't boast of one, but I envisage having my fashion brand this year and by God's grace.
My best colours are red and blue, I don't have a favourite food, I can eat anything and everything that's sumptuous.
I sleep, see a movie, write, chat or watch diverse YouTube videos.
I can't call myself an introvert basically because I know deep within me that I don't see myself as an extrovert basically because I haven't had the chance to explore and see other countries. I know deep down that I'm someone who would fancy travelling and going on vacations.
For now, I don't have pets, but if I ever choose to get one, I'd prefer to have both.
@Ellawrites was my previous account before I forgot the password to log in, so I'm not new to read.cash, but I'm new to 'Lalwrites' page.
The introduction might be somehow short but that's because I don't remember all questions to ask about myself. There might be a second edition to this. I guess we'll just keep our fingers crossed.
Thanks for coming by and reading so far.