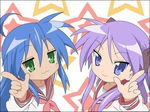 I really don't know why do I feel such extremely excitement when I heard form my my that my relatives are coming in our province to visit us and bond with us. We always plan to go out and swim with each other but it also ended to be cancelled well it is because we are too far and same with them. My relatives are from manila and we are from a province in northern parts of luzon that is why it is hard for us to push our plan, sometimes we visit them and have our vacation there for like a week.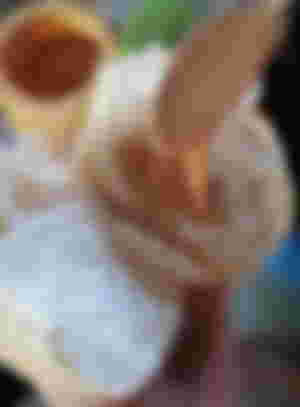 So when I heard that we will have a it's like a reunion because we didn't get to see each other when pandemic starts so estimated a year. I quickly communicate to the owner of sa resort near in our house to asked how much is their rate of their resort if we are going to rent the whole resort, because it is pandemic we need to be careful and avoid contact with other people. Before they come to us they made sure that we are all safe, since here in our province there are some cases of covid but not in our part our mayor makes sure that there are no cases in our municipality. After that we talk about our food and drinks that we are going to eat that day, my mom suggest that we should order food online so it will lessen in to our works and then my mom ordered foods online, kimbap, japchae korean noodles, alfredo carbonara, cordon bleu and we also add rice, hatdogs, fried chicken, grill catfish or hito and tilapia, we also grill pork, eggplant and we also have fermented rice with fish that we called burong isda in tagalog, and for snacks we have chips and tasty bread, peanut butter, cheese, mayonnaise and boiled eggs. For drinks we have different types of sofdrinks and water.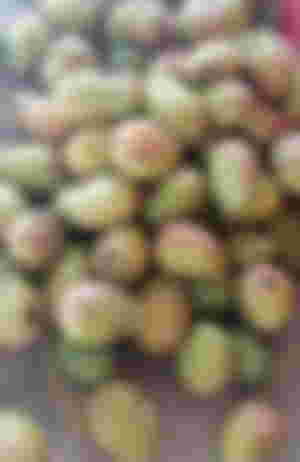 So when the day of our outing came, I think because of my excitement I wake up early and help my mom to prepare things. My lolo gave us 1and a half sack of mangoes that he gets in to his farm, it is indian and apple mango. I also cooked small shrimp paste or bagoong in tagalog for the mangoes, if you didn't try it well I would recommend that you should try it hahaha. After an our of wait, they came so the usual things that filipino do me and my sister greet our untie and uncle we mano( a sign of gesture to show respect to elders) and greeted my cousins, I am really excited to see them that's how much I miss all of them. We already in the resort, we start swimming, playing, singing in karaoke and chitchat with each other. As I realized since the pandemic/lockdown start I never felt so happy like how I felt that day, sometimes we really need to be with our family to refresh and build our relationship again. This happened last year May 15 and until now we haven't see each other again in personal. To my relatives, I do miss you so much I always pray for our safety and healthy life.
A week before may 15 our family planned everything so we can just enjoy our two days vacation in tarlac which we will be staying at our tita and tito's home. They discuss about which car we will be renting and the amount we're willing to spend because we need a much cheaper car since we'll never know if we will be deciding to buy some souvenirs. We ended up renting a mini van which luckly we all fit, btw the mini van will be occupying two family. And it is a really nice deal for us since ee only got the van for 10k pesos. We are all excited as the may 15 arrived, some of the kids couldn't sleep due to the excitement of knowing we will be spending the whole day in a pool, it makes me excited too since we'll have a family bonding which rarely happens because our family dont live in the same province.
The day has finally come
It is early moring in may 15, we woke up as early as we could so we can arrive at tarlac at exactly 10 am. It was 5:30 when we started to place our things inside the van, as we started to fill the empty seats some of my cousins started to make jokes and it went on for the full ride, our family is full of clowns hahaha, so road trip wuth them will never be boring. We left our home at 6am to pick up the others who is working from the office and after that were off to tarlac. Oh i forgot to mention that two dogs were included in our ride it was moshi and lasy, they are both girls.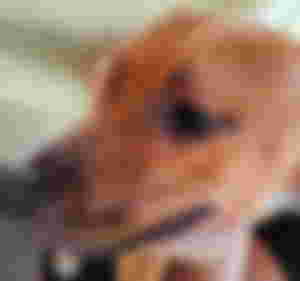 Meeting in a middle of "bayan"
My tito slowly driving in the bayan (a market in a province) when my cousin's wife noticed my tita jumping and waving at our mini van to get our attention, she success getting out attention. She told us that they were just buying stuff to add on our food and they are also about to go home. What a nice meeting on a road that adds up to the excitement were feeling.
And so we arrive
We arrive at my tita's house the one that we met at bayan. We just rest a bit and we went straight to the resort they rented. At tge resort we had a lots of fun we didn't even leave the, only leaves the pool when we eat or we just have the kids to get us food. Spending our entire day laughing and splashing water at each other. It was a very nice day for us one of tge best memory since the pandemic start. Bonding with the family will always be the best thing that we can do in our life.