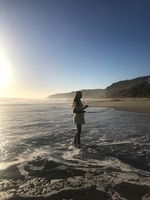 So today I want to share what is the basic Korean Words for the future korean learners. Madami kasing sites na kailangan ng bayad kaya dito ko muna isheshare kung ano yun nga bagay na kailangan niyo matutunan at malaman.
THIS IS EDUCATIONAL PURPOSES ONLY.
---
So there are many people kept asking me about the differences of formal and informal when it comes to korean language, and allow me to explain the differences between of them.
In korean language, there is formal and informal.
Yung native korean language nila nagssplit into two forms which is yung formal and informal
The first one if FORMAL
yung formal is ginagamit if we were talking to the olders. Like yung mas matanda saatin, mga lolo, lola. Kung sa Pinas ay "po", at "opo.", eto yung mga ginagamit kapag yung kausap mo ay mas mataas sayo, o mga nagtatrabaho na, tulad ng mga pulis, sa gobyerno, o ano paman.
Joneun is a formal word which mean is "I" or "I am."
Sentence Example:
Joneun Areum-imnida (I am areum)
The second one if INFORMAL
Eto yung mga ginagamit nating salita Kapag nakikipagusap tayo sa mga kaibigan natin or kakilala. Yung mga kasing edad natin at mga taong nasasame kevel natin.
Sentence Example:
Naneun Areum-imnida (I am Areum)
---
FORMAL and INFORMAL example
So in the word "Thank You" there is 3 of them.
Gamsahamnida

Gomapseumnida

Gomaweoyo

Gomaweo
Gamsahamnida [Gam-sa-ham-ni-da] (Formal)
Gamsahamnida means thankyou, Gamsahamnida is one of the common words na palagi nating maririnig sa lahat lalo na sa mga nagaaral palang ng korean. Etong word na ito ay magagamit mo once na nasa loob ka ng restaurant, stores, mall or anywhere.
Gomapseumnida [Go-map-sum-ni-da] (Formal)
isa ito sa pangawalang formal words ng Thank You. Iisa lang isa ng meaning kaya hindi ko na ieexplain.
Example:
Gamsahamnida, ihae-hareyo (Thank You, I understand)
Gomapseumnida, jom deo yeoseup-halkkeyo. (thank you, I will Practice More).
Gomaweoyo [Go-ma-wo-yo] (Polite)
So this word, will be use if you are talking to someone older than you.
Remember: this word can use only if you are talking to someone who is close and older than you, you can't use this to other things.
Gomaweo [Go-ma-wo] (Informal)
This word can only use kung yung kausap mo ay kapatid mo, kaibigan mo at yung mas bata pa sayo.
Remember: Wag gagamit ng mga informal words kung yung kausap mo ay mas matanda sayo, disrespect kasi sakanila.
---
so let's focus in Formal, and Informal. This 2 types is important especially when you are willing to learn korean words.
Ani [a-ni] (Informal)
So this word will be use only when you are talking to someone close to you and to someone who is younger than you.
Madami akong naririnig sa ibang learners na instead of Ani, they use Aniyo.
The second one is
Aniyo [a-ni-yo] (formal)
So this one will be use when you are talking to someone who is older than you especially sa taong hindi mo kilala.
Friendly Reminder: yung "Ani", magagamit mo kapag yung kausap mo ay mas bata sayo, o kilala mo at close sayo. Yung "Aniyo", gagamitin mo lang kapag yung kausap mo mas matanda, at sa taong hindi mo kilala.
---
the first one Is
Ne (standard)
Magagamit mo to sa lahat ng sitwasyon, walang pagpipilian, walang sinusuportahan, serbisyong totoo lamang. Just kidding.
Ye (Formal)
Eto yung formal word to say "yes" sa english, karamihan rin tomg ginagamit sa mga taong kilala mo, kahit hindi, sa mas matanda man o sa mas bata.
Eung/eo [Yung/yo]
Isa syang casual forms ng yes, hindi mo to pwedeng gamitin sa mas matanda sayo, lalo na sa taong di mo kilala.
Friendly Reminder: wala naman sila gaanong pinagkaiba sa yes, pero take note pa rin Sa differences of Formal and Informal.
---
So I was Planning to make an article which is related to korean words and korean studying.
This content is originally from mine. I hope this one helps for the people who's willing to learn some korean language.
Thank you for dropping by!