I stumbled across this prompt while browsing through communities on hive and I found out about the hive naija weekly prompts which I got to say is amazing. This week's prompt is something that looks like a difficult choice to make but it's actually very easy for me; take the blue pill and have the ability to bring back a loved one who died or take the red pill and have everlasting life.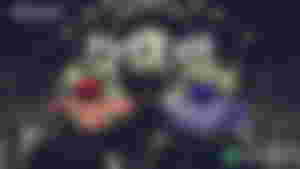 Death is something that is a part of life, it's the climax of life itself and all living things have to experience it. Despite being armed with this knowledge that death is inevitable, it still comes as a shock when it eventually happens and we can never be prepared to handle it, no matter how hard we try to convince ourselves that it's normal for humans to die.
I know some of you reading this have lost someone very close to you and the scar will forever remain in your heart but some of us are lucky enough to not have experienced this. The only person I can say I have lost that is a bit painful for me is my maternal grandmother but it didn't hurt as much as you will think because firstly I wasn't exactly close to her when she was alive, she lived in the countryside and we only get to see her like once in 2 to 3 years.
I have lost relatives as well but that happened before I was born or when I was very young to understand the concept of death, and again I wasn't close to any of them (maybe they were close to me, but I don't know or I can't remember). I have also seen people I know die but there wasn't any much emotional damage to it, the most I can think is; "so I won't see this person ever again", and that's it, I move on afterward.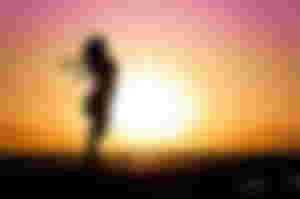 I have seen people grieving after losing someone very dear to them and I can't even relate coz I have never had to feel that way, so I guess I'm lucky? Probably not. Like I said earlier, death is something we all have to deal with sooner or later, and unfortunately, you will have to deal with the death of loved ones before it gets to your turn (at least that's how it is in most cases).
The idea of living forever does sound fascinating, right? Just living life with no fear of ever dying, like a forever-young supernatural (like a vampire, no?). You will have time to accomplish everything you want and you don't even have to be in a hurry, you can take all the time you need and slowly accomplish your goals coz you have an unlimited amount of it.
But, I personally don't like it. Why? Because life is going to be too boring, that's my first reason. I will explain what I mean by using a video game. Now, imagine you're playing a never-ending game, something like temple run or subway surfers (or have any of you gotten to the end of those games?). At first, they are very fun to play and you set up a couple of goals for you to accomplish.
There are lots of features to try when you newly start playing and as you keep going, you keep unlocking those features and the game keeps getting fun but after a while, you fully unlock everything there is to the game, then what happens? You have gotten so good at the game that nothing new seems to be happening, what else will make you keep playing? The game quickly gets boring at that point and you will eventually stop playing.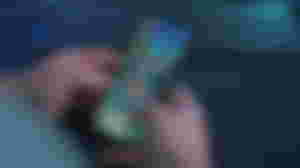 That's how I see everlasting life; it will eventually get boring after a while and the difference between it and the video game analogy I mentioned is that you can't stop playing. Believe it or not, what actually makes life fun is the idea that it will end one day, that's what pushes us every day to accomplish our goals before we eventually get old and pass on.
If I had everlasting life, I won't even bother to do any of the things I am doing now, I will probably just do them because I am bored and not because I have goals I need to accomplish. I can just say to myself; why bother trying to accomplish anything now when I can easily do it in 50 years? What's the hurry? I can go to the university so many times and bag a Ph.D. in all fields in life without even putting much effort.
I can be a lawyer today, get bored with it and switch to an engineer tomorrow, get bored with that after a week, and switch to being a medical doctor, drop that after a while, and become a professor. I have the passport of all countries in the world and I can travel anywhere I want, I can buy whatever I want and do whatever comes to mind without much difficulty simply because the money is there, what else will be there to do in life?
---
Seeing as everlasting life is a no-no for me, I will have to go with the blue pill and bring back a loved one, but who am I going to bring back? The only person that comes close enough is my grandmother, and I am sure my mom will love to have her back. Everlasting life does sound tempting but think of the long-term implications of it, will you still find it cool after let's say a thousand years?
And you know where it becomes worse? If you're the only one that gets to live forever. It simply means you get to watch everyone you know and love die while you keep living with memories of them forever sticking with you like white on rice, that's definitely something to consider. Overall, I guess I will prefer having long life to everlasting life if it comes down to a choice, I rather live very long than forever.
So, yeah, I am definitely going to pop the blue pill, eternal life is overrated.
---
Article originally published on hive
Thanks for reading 💖💖💖
Saturday July 16, 2022