Today was a flurry of activities for me and I'm very exhausted right now and should be fast asleep but I couldn't bear the thought of going to sleep without writing an article 😁 my department has been planning a skill acquisition day for a while now and we finally did it today; my class in conjunction with the final year students of my department made a lot of products today.
The things we made are liquid soap, bleach, perfume, carrot oil, fruit parfait, pancake, chinchin, fish roll, fish pie, shawarma (with fish fillings), and fish barbecue. That's a lot of fish products, right? That's mainly because my department deals majorly with fish, and that's what I study in school; aquaculture and fisheries management. We each donated money (the sum of N3000 each or $4) to make sure today was a success.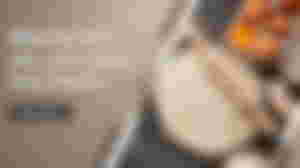 We were told to assemble at the venue latest 8 am but I went to night class the previous day and I went home today around 7 am. When I got home, I took a 2 hours nap because I'm seriously sleep-deprived. I went to school after that and unsurprisingly, nothing has started yet. We ended up starting around 11 am (Africa time shouldn't be underestimated 😆).
The first thing we made was liquid soap and the person that taught us how to do it is one of my close friends, so she made me do most of the work while she just gave instructions like a dictator 😂 but I'm actually glad I did all that coz I got hands-on experience on how to make liquid soap and I took a big bottle of the soap as a reward. Does that mean I can now confidently make liquid soaps? Maybe, I just have to go through my notes to make sure.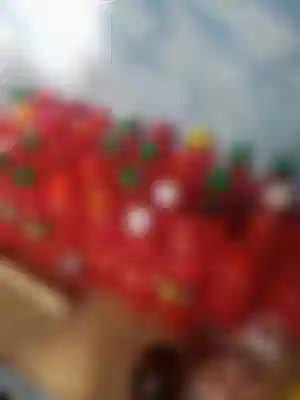 The next things we made after the soap was perfume and bleach. Both of them are simpler than the liquid soap process and I'm glad I now know how bleach and perfumes are made especially perfumes; I can just start making mine. After we finished making these two, it was time for things to start getting interesting; we moved over to making different snacks!
The first snack we did was chinchin but I didn't pay much attention to that because I don't really like chinchin and the whole process looked more stressful than the others. After that, we made fish rolls and fish pie. I didn't get the whole process of how both of them were made because I was busy with errands but I know that the fillings are different. They both have the same ingredients for the fillings but the one for fish pie was made thicker by adding corn flour.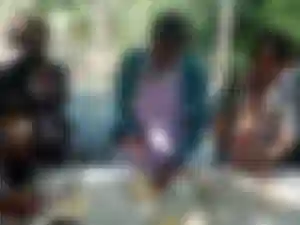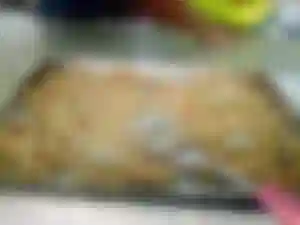 The product that got me really excited was fruit parfait. I love parfaits but they can be quite expensive and I found out why they are expensive today; the fruits and yogurt used are expensive! The most expensive thing for fruit parfaits is the base, which is Greek yogurt. At least I was told that I can get the smaller size of the Greek yogurt if I intend to make a small portion of parfait for myself, so I will probably do that one day 😁.
We also did fish barbecue which is basically done by making a sauce using tomatoes, pepper, ginger, garlic, and some seasonings and frying the whole thing in vegetable oil. After that, you do some deep cuts on the body of the fish and put some sauce into those cuts and also rub it all over the fish's body. After that, you wrap the already sauced fish with aluminum foil and put it into an oven, pretty easy, right?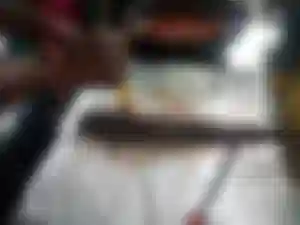 We also made pancakes and shawarma. I paid more attention to shawarma because I just love things that involve a wrap of flour that's filled with lots of different ingredients like chicken, cabbage, mayonnaise, ketchup, hotdogs, and others. But for this shawarma, we only used cabbage, mayonnaise, shredded carrots, fish that has been stir-fried with different spices, honey (replaced ketchup) and I think that's it.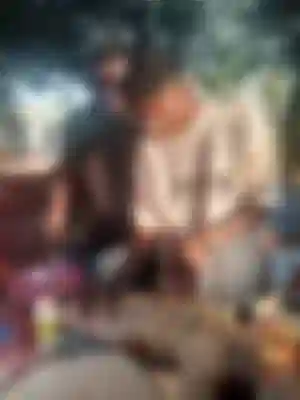 Today was truly fun and I learned how to do a lot of things. It's one thing to learn how to do something but it's a totally different thing to have the time or energy to do those things. I'm a very lazy person and I may end up not making any of those snacks at home but I think I can manage with the very easy ones like shawarma and pancakes. Today was a success and I'm glad it's all over, now I just have to rest so I can recover my energy, I'm very exhausted.
Thanks for reading 💖💖💖
Friday November 25, 2022