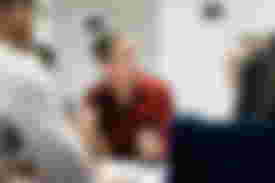 Bitcoin Cash is getting more and more appearance around the world and it should be the best time to convince your friends and family to buy some Bitcoin Cash, especially since some of them are probably still skeptics, even though you've been raving about it for quite some time now. But I have a very convincing multi-part plan to share with you so that you can use it to switch them over and get on the Bitcoin Cash ride and I'm going to share all of that. If you read this till the end, you can also share your thoughts in the comments on how you would improve this plan as well so that we can all come together and do our job for more Bitcoin Cash adoptions.
Ask them what is the amount that they would retire with. Tell them that if they put an amount into Bitcoin Cash in the last 6 months, then they would have more than 200% now already. You can help them visualize the trade in the past like in mid of 2020 because that time Bitcoin Cash was still around $200 and now jump to $680 price as I'm making this article.
Tell them if they put $100,000 Bitcoin Cash back then, it would now be a cool amount of around $300,000 and let's say that their personal goal is $1,000,000 to retire, then they'd be 30% there already and that's not counting the rest of their savings or pensions, this is just part of investment put into Bitcoin Cash.
You can also tell them about other friends you know that were open-minded and got in early, maybe when you told them to and they got massive gains like 100 to 200 times already.
But also, I don't necessarily like to use the word "early" because I know that we still have a lot of room to run for many years for Bitcoin Cash.
You can also tell them that it's not too late because if you look at Bitcoin Cash sliced a few different ways, it's still early and very undervalued compared Bitcoin and other cryptocurrencies.
Compared to other's market cap, Bitcoin Cash sometimes goes out of the top 10 cryptocurrencies even if it's fundamentally strong but even more making big moves when it comes to its price. It's not even too high on there yet, but it could get much higher as it continues to grow and appreciate in price as well.
When compared to Bitcoin, Bitcoin has a 800 Billion total market cap, way more than Bitcoin Cash with 500 Billion and Bitcoin Cash is supposed to be a digital cash but at the same time can compare to Bitcoin as a digital Gold.
Bitcoin Cash definitely has even more rooms to run.
They may have a question of legitimacy, right? Well, you can bring up several different examples to persuade them on this matter:
Institutions are coming on board. We have a lot of big-names like Grayscale Trust and many more coming on board accepts Bitcoin Cash in the coming months and years.
Big and small investors, merchants and firms are widely accepting Bitcoin Cash all over the Globe like Bangkokbitcoincash.com in Thailand, Rakuten in Japan and many more.
They may say Bitcoin Cash is not a legit type of money and no one's going to use it. But ask them;
Did they know how money has evolved over time?
They can check out this timeline right here.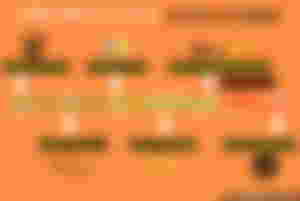 There are different forms of money in history. We started from a barter system, to some shells, to early forms of coins, to Gold, to Gold-backed paper currency, to fiat currency with nothing backing it which is right now and then what's the future?
They can't say that it's always going to stay the same. Money has always evolved over time, right? So they keep that in mind and you can ask them about what is it going to involve into next? Why not Bitcoin Cash, right? That's a great question they should ask themselves.
After all, US dollars are looking more and more monopoly money. Banks just keep on printing money and have zero rate policies, so there's really nowhere to park your cash.
Neil Kashkari, President of the Federal Reserve Bank Minneapolis even said that we could have infinite amount of dollars.
If we can have infinite dollars, what would our dollars be worth in the future if they're just going to print infinity? And how fast will your purchasing power drop? Remember, back in the days you can get a steak for just a few dollars but now a steak dinner is like $30 to $50 depending on what city you live in.
The U.S. dollars won't last forever and lots of countries are losing its faith in USD and some have even tried to move away from it in terms of trading like China, Russia or Saudi Arabia, for example, in recent years.
And it will be in the near future that Cash will evolve to a decentralized digital currency like Bitcoin Cash.
It's really such an asymmetric investment - Bitcoin Cash is that is.
Yes you can lose 100% of money you put in but you could also gain way more than 100%. If this was a casino game, with these odds, you'd be not in the right thinking if you won't play it.
But with the casino cash and Bitcoin Cash, just don't put all your savings into it. It's really high risk, high rewards.
Lastly, you can also give them a clear, approachable and responsible strategy to utilize instead of just convince them of Bitcoin Cash and let them off into the winds to defend for themselves.
You can teach them how to use the dollar cost averaging, how to buy in low and sell in high, teach them to set aside part of their diversified portfolio for Bitcoin Cash.
But warn them that it could be addicting. Once they get some Bitcoin Cash and have some profits, they or you will want more.
Tell them not to take out loans for it and get overextended especially because people can get wrecked and we don't want that to happen to our friends and families.
Give them a clear plan to take profits too and tell them to stick to it. They should come up with a plan before it starts rocketing at what levels, what percentage they're going to take some profits at.
Have a long term plan in mind and just let them know this isn't really great for swing trading for newbies - that's a surefire to lose money.
If you are one of the active supporter of Bitcoin Cash, you can use this summarization to make your adoption more effective:
Tell Them It's Not Too Late
Answer Their Questions of Legitimacy
Use High Risks, High Rewards Argument
Give Them a Proper Plan if You Have Encouraged Them