Before I jumped in again in the crypto space (I knew cryptocurrencies back in the last quarter of 2017 and quit in the mid of 2018), I have been addicted to online games. But not that kind of gamer who were addicted to the likes of PC games, but with just mobile games simply because I don't have a PC and I can't afford and won't waste money with it.
I play lots of games back in those days like Clash of Clans and then the last online games that I am currently playing with is Mobile Legends.
Like I mentioned above, before jumping again in the crypto space, I was addicted in playing Mobile Legends and fortunately I was able to stop and was successful in trying my luck in the crypto space again, feels so grateful with it.
But then again, the spirit of being a gamer is calling me to get back in the game and I have realized that I missed playing this game - Mobile Legends.
Another thing is, my friends always call me to play with them but I always decline their invitation because I need to be more practical especially that we are in the middle of a pandemic.
But just last week, I decided to play the game again for these reasons:
1. There will be an upcoming Tournament in our province and the price is undeniably good - $1,000.

Not to brag, but I've been a reliable player in our squad and because they lack some players, they pushed me to play again and try our luck in the tournament.
2. In the past week, the market is not looking so good and the coins that I bought are currently at loss. I can't waste my time looking at those coins without doing anything so it was a reason too why I decided to play the game again.
3. I noticed that my play style or gameplay in the game is not the same anymore. It feels like I'm lacking so much I need to practice more again for us to compete in the tournament.
Yes I trade sometimes, makes noises in noise.cash and write articles in this platform and whenever I have some free time I play Mobile Legends just to ease some boredoms.
After playing for 2 weeks, I managed to catch up with my friend's league, which is in Mythic Rank, and currently grading my rank. Grading means playing 10 more games to decide how much points you can get in that league.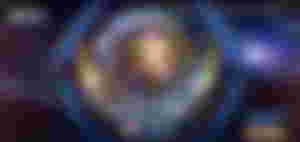 It was funny that my friends grinded for months to reach this rank but I only need 2 weeks to reach it. It could have been just days if I focused more on it.
Right now, while I am making this article, I am planning to spend the rest of the night playing the game. I know it's not a good idea but I just want to experience again playing the game till dawn.
Here are my past marches: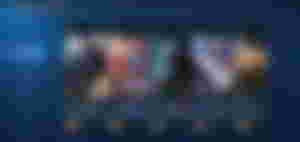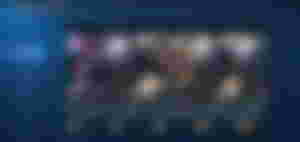 Yes, it's hard being a solo player and it will not always be your game. Sometimes you play good, sometimes you play bad. Being a solo can experience different kinds of frustrations and disappointments in the game and you need to control yourself and just enjoy the game. And I am glad that I am not that kind of player who waste time trash talking another player instead of just enjoying the game.
And with that being in the Mythic Rank, I decided to give a little more time than usual in playing this game and push myself to the highest rank which is a Mythical Glory rank. This will need a lot of work (time and games) but I am pretty sure I can achieve, because I am a goal achiever! 💪
I know I don't usually published this kind of stuff and make an article about it but I think this will only be first and last time I'm publishing about this. So I'll just hope everyone's consideration in this and sorry for taking your precious time.