Top 8 | The best animation studios in anime
Without a doubt, we have enjoyed a wide variety of anime and this could not be possible without the different animation studios that are in charge of adapting them, so much so that they are remembered in the industry for making this a reality. So this time we bring you a top of the best animation studios in the anime branch for their different adaptations over the years. It should be noted that this is from my opinion and point of view; many of the anime you will see are available on Crunchyroll, Funimation and Netflix platforms.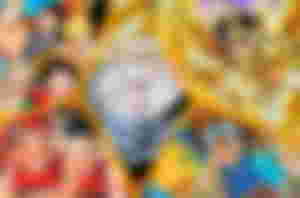 Before starting with the top as an honorable mention, I put Toei Animation for the different anime we saw as children, legendary series such as One Piece, The Knights of the Zodiac (Saint Seiya), Digimon Adventure, Sailor Moon and the one that surely marked the childhood of many of us, Dragon Ball.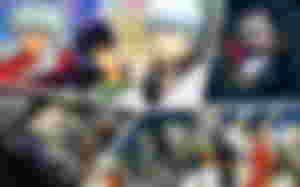 Sunrise is credited with creating successful and critically acclaimed original production animated series winning various awards throughout their industry career, some of their most popular animes are Gintama, InuYasha, Code Geass, Tenkū no Escaflowne and Cowboy Bebop; It should be noted that I only mentioned a few series because it has a fairly extensive and good repertoire in production.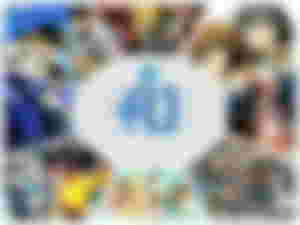 To continue we have A-1 Pictures which was founded in 2005 by Sony's anime production department. Originally created solely to oversee the development of some family-oriented Aniplex series, the studio has since grown and evolved into producing its own animated series.
Among his biggest anime adaptations we have Boku dake ga Inai Machi, Ao no Exorcist, Fairy Tail, Darling in the FranXX, Qualidea Code, Shigatsu wa Kimi no Uso, Sword Art Online. Just to mention a few and that has a fabulous repertoire of adapted anime.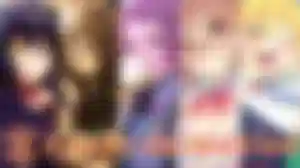 Likewise, we have Kyoto Animation being recognized, unlike most animation studios, for its high production values, knowing how to convey the sensitivity and wonder of its stories in each of its adaptations.
The animes that have been in charge of making their adaptations are Suzumiya Haruhi no Yuuutsu, K-On!, Musaigen no Phantom World, Free!, Kyoukai no Kanata, among my favorites is Kobayashi-san Chi no Maid Dragon, Violet Evergarden and Koe no Katachi movie.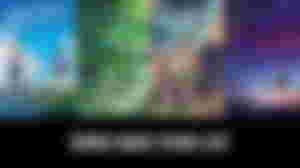 Then we have CoMix Wave Films in the next position, which has mostly been in charge of adapting films, although it has also been in charge of some short films and television commercials.
With an animation style that is unique and I even dare to say bordering on the realistic, every job he does is flattering; Among his major adaptations, he has Kotonoha no Niwa, Hoshi wo Ou Kodomo, Tenki no Ko, Byousoku 5 Centimeter and one of his most famous works, the Kimi no Na wa (Your Name) movie. As for commercials, there is the amazing Cross Road.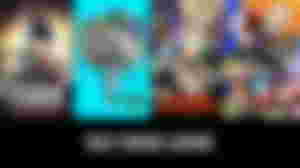 We continue with Bones, an animation studio that was founded by members of Sunrise, becoming known in the animation industry for the adaptation of Fullmetal Alchemist and later working on a wide variety of anime such as Noragami, Boku no Hero Academia, Soul Eater, No .6, Darker than Black: Ryuusei no Gemini and Gosick.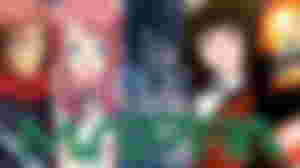 MAPPA is possibly one of the studios that quickly positioned itself in the anime industry despite its short time, since it was founded in 2011, always having creative freedom in its projects and therefore an outstanding animation quality. Among his most remembered adaptations is the adaptation of Jujutsu Kaisen, Kakegurui, Yuri!!! on Ice, Banana Fish, Inuyashiki, Shingeki no Kyojin: The Final Season or the most recent Takt Op. Destiny.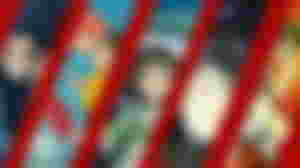 Just like I put CoMix Wave Films in the previous spot, Studio Ghibli, which mostly produces movies, is considered by professional critics and many audiences to be one of the best animation studios in the world today. Among the works that led him to position himself as one of the best are Karigurashi no Arrietty, Kaze Tachinu, Grave of the Fireflies, Poppy Hill, Princess Mononoke, Howl no Ugoku Shiro, Princess Mononoke, Spirited Away and possibly his most iconic film My Neighbor Totoro.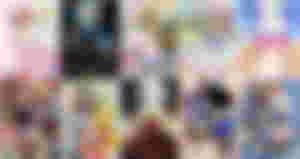 As I said before, the first two places could be considered a tie because although it is true that Studio Ghibli dominates when adapting films, I believe that Madhouse also does things excellently in the production of the series and films that it carries out, without forgetting that he constantly experiments by bringing different animation methods surprising us more and more in those sections and mostly meets the expectations of the public.
The studio has adaptations that have been remembered in the anime industry for their outstanding quality and history, such as Monster, Nana, Hajime no Ippo, One Punch Man, Hunter x Hunter, Kiseijuu: Sei no Kakuritsu, Death Parade, Highschool of the Dead. , Overlord, No Game No Life, Death Note; on the other hand, in movies he doesn't fall short, for example The Girl Who Leapt Through Time, Perfect Blue, Paprika, Summer Wars, just to mention a few of the extensive repertoire of animes he has adapted.
Finally, I know that there are several studies that were missing in this top, since there are many that do a good job in those aspects, doing justice to the manga because, as I said before, this is a top based on my opinion as an anime consumer.