The author of SPY x FAMILY would not feel attached to his characters
Japanese portal Myjitsu published an article noting that in the most recent official fanbook of the SPY x FAMILY franchise, author Tatsuya Endo revealed that he "doesn't feel any attachment to his characters" and that "they are the result of giving up a lot of things." , meaning that he gave up his style and designed something based on what is popular today.
SPY x FAMILY is a spy comedy manga serialized on the Shonen Jump Plus service. The manga has sold a total of over 18 million copies and the television animation has attracted wide attention, but then an unexpected incident occurred. The trigger was the content of the official fanbook of "SPY x FAMILY EYES ONLY", which went on sale on May 2.
"This official fanbook included various interviews between the author of the play Tatsuya Endo, Amyuu Sakura from "Kono Oto Tomare!", Kazue Katou from "Ao no Exorcist", and Shihei Lin, editor of the play. Next, the participants mentioned the presence of "attractively designed characters" in SPY x FAMILY. Endo has been praised for coming out of his shell, as he has not attempted to portray visually appealing characters in his works until now."
However, for Endo, this was not his intention, surprisingly saying that he had "zero attachment to the characters" and that they were "the result of giving up a lot of things". Apparently his editor talked to him about the importance of 'cool' and 'cool', which may mean he gave up on drawing what he originally had in mind."
«The response from fans of SPY x FAMILY was immediate, with comments such as: "I am a little disappointed by the author's claim that he has no love for the character", "I have seen statements of null attachment to the character, and that's pretty atrocious", and "I think it's totally normal to feel zero attachment to a character, but I wish you hadn't mentioned it"».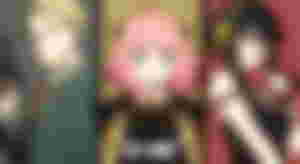 "Within the psychology of the fans, it would be a shock to know that the author is not attached to the character. However, being a manga artist doesn't necessarily mean that one can draw whatever they want. As a commercial business, it has to incorporate elements that are popular with the public to survive."
"The editor in charge, Shihei Lin, is a wonderful editor who has worked on such hits as "Chainsaw Man", "Jigokuraku" and "Dandadan" in the last few years alone. For this reason, it is not an exaggeration to say that he knows how to direct manga that are sold. For Endo, whose previous manga like "Tista" and "Gekka Bijin" have not been successful, it shouldn't have been a mistake as a commercial cartoonist to accept his editor's opinion."
"On the contrary, when authors freely draw what they want to draw, they often fail. For example, in recent "Jump" editions, Masashi Kishimoto's "Samurai 8: Hachimaru Den" is a perfect example. The series was said to be packed with all the "Naruto" know-how, but it ended in a forced ending situation, with everything in a state of limbo. Attachment or not, it is clear that the characters of SPY x FAMILY are portrayed in an attractive design. Perhaps the authors should worry more about "not doing the Samu-8".
Source: Myjitsu