Life atimes make us grow faster than our body is designed to, we are faced with responsibilities bigger than our mind and body. We didn't pray for it nor ask for it, it just happens due to some ill fate or situation we found ourselves in. As a Child loosing a parent is one of the saddest thing that can ever happen to a child, especially when you're the first child. You grow up being a dad or a mom to your little ones, sometimes you even end up being both. Growing up as a child wasn't easy, I lost mom in a tender age and all we had was Dad. Due to the nature of Dad's job, he's not always home, it's left for me to take care of my junior ones, I had to be a man in a boy's body. Every morning I'd be the first to wake, clean the house, prepare breakfast and prepare my siblings for school, with little time left for myself, often I go to class Late and I get whipped for it. I spend most of my days in school sad really sad, I'm often referred as the miserable kid in school, but when I'm home, I put on my happy and strong face. I don't want my junior ones to see me sad or cry, dad said I need to be strong for them, seeing me strong gives them hope.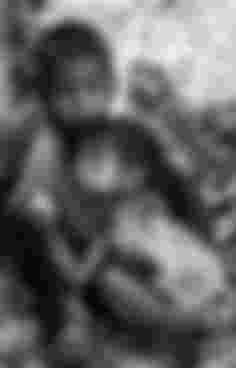 I remember the time my little brother was sick and I had to nurse him that period, we didn't hear from Dad for a while cos perhaps there was no signal where he was so I thought. I used up all my feeding money trying to keep my little brother in good health, eventually I had to starve several days in school, I had no friends, people often refer to me as a sad kid, but I don't see myself as a kid, I see myself as a father and mother in a little body, I fell asleep in class thinking of my little brother and the condition he is in, only to get waken by the hard cane of my teacher, "why are you sleeping in class" she said, I tried to explain but she kept flogging me, it's funny that I didn't feel a thing from the cane, cos the emotional pain I'm in surpassed whatever physical pain she's inflicting in me, I just couldn't wait to head home.
I went home, only to find the house filled with people, they were all looking at me sadly, what's going on I kept asking, did anything happen, nothing felt right, I thought something had happened to my little brother, but I went in only to see him crying tio, I saw dad's friend, they both work in the same place, you've to be a man now he said to me, all this are now your responsibility pointing to my little ones, "your father is gone, he had an accident at work and died" he said, I felt my whole word crumble before me, for the first time, I questioned God, why did he bring me to this world to cause me pain.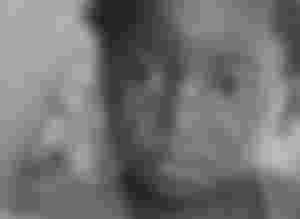 My whole life flashed in front of me in seconds, but I've to be strong, dad said never to show weakness infront of your r younger ones, but I'm just a child, I'm not a man, my childhood has been stolen from me, I wish I can be a child again, in a more pleasant condition. Growing up wasn't easy, everyday was a struggle, from one Forster home to the other. Everything I've faced in life have made me the man I am today, as for many of you facing responsibilities bigger than you, keep pushing, you'd get to your happy days.