Principles part 2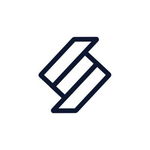 Hello friends, I was not able to write the second part of the series I started a day before yesterday because I have been really busy trying to prepare for some family ceremony. As soon as I got a free time for myself I decided to write the second part of the topic I started. Last time, I stopped at number 25. Today I will try to finish it up.
Turn your passion into a huge success. Turn your passion into a multi-million dollar business. Better yet, make it a multi-billion dollar one.

Learn from criticism. Be open to criticism but don't be affected by it. Criticism is meant to help you be a better person. Learn from it.

Be positive. Is the glass half empty or half full? How about neither? It's actually all-full – the bottom half is water, the top half is air. It's all a matter of perception. Take on empowering perceptions, not those that bind you. If you can see the positive sides of every thing, you'll be able to live a much richer life than others. Purge unnecessary negativity from your life.


Don't badmouth other people. If there's anything you don't like about someone, say it to him/her in the face – otherwise, don't say it at all. It's not nice to do that.

Be empathetic. If everyone only see life from his/her own perspective, we'll forever be close-minded and insular. See things from others' shoes.

Be a compassionate person. Show compassion and kindness to everyone around you

Develop 100% self-belief. Believe in yourself and your abilities.  Remove your limiting beliefs and replace them with empowering ones (In Days 26-27 of Be a Better Me in 30 Days Program, you identify your limiting beliefs and replace them with empowering ones). If you don't believe in yourself, how can you expect others to believe in you?

Let go of unhappy past. This means past grievances, heartbreaks, sadness, disappointments, etc.

Forgive those who may have done you wrong in the past. "To forgive is to set a prisoner free and realize it was you." – Lewis B. Smedes

Let go of attachments. Don't fixate yourself with a certain status, fame, wealth or material possessions. These are impermanent and will ultimately disappear one day when you die. Focus on growing and living life to the fullest instead.

Let go of relationships that do not serve you. That means negative people, dishonest people,people who don't respect you, people are overly critical and relationships that prevent you from growing.

Spend more time with people who enable you. Hang out with people who you compatible with, like-minded people, people who are positive, successful, strong achievers and positive for your growth. You are after all the average of the 5 people you spend the most time with.

Build genuine, authentic connections with people around you – strangers, friends, family, colleagues, business partners, customers/clients, etc. Spend more time to know them better and foster stronger connections.

Connect with an old friend. There is no end to the number of friends you can have. Reach out to people from the past

Do a kind deed a day. What is something you can do today that will make the world a better place? Go and do it.

Help other people who are in need. Voluntarism is one outlet. You can also start with your friends and family.

Help people when they least expect it, without reason. You don't need any reason to help others. Do it because you want to. Share the love with everyone.

Go dating (if you're single).

Fall in love ♥

Review your life. Set a weekly review session to assess how you are doing for your goals and your life. Review your purpose once every 3-6 months too so you know you're on the right path.

Overcome procrastination. Procrastination is a huge waste of your time (and your life). Get rid of it once and for all.

30 minutes a day. Set aside at least 30 minutes every day to work on a quadrant 2 goal that, when you achieve it, will bring about the biggest source of fulfillment and happiness in your life

Get out there and make new friends – whether in your workplace, online, friends' friends, social groups, etc. Read: 10 Tips To Make New Friends

Make deeper connections. Beyond making new friends, aim to make deeper connections out of them. Read: How To Have More Best Friends in Life

Be your advisor (from the future). Imagine you're the future you, 5 years later. How would you advise yourself? Write it down. Now, apply them. Check out Future Prediction Exercise article inPersonal Excellence Book (Volume 1), which teaches you to predict your future, then learn from it.

Write a letter to your future self. Actually, write 3 letters – for yourself in 1, 3 and 5 years. The longer the letters, the better. Envision how you'll be like in the future. Make each letter a minimum 2 pages long. Now, seal them and put them in a safe place. Set it in your calendar so you'll know to open them when it's time. This will inspire you to work your hardest and achieve your maximum results in the time period.


Declutter. Start from your computer, then your table, your room, your bag/wallet, and your home. The more you throw the unwanted and old stuff away, the more room you're creating for new things to enter.

Keep learning. There is something to learn from everything you see, hear and experience. This includes your mistakes and past misshaps (if any). Learn to interpret each event objectively. Focus on what you can learn from it so you can apply them moving forward.

Keep developing yourself. Equip yourself with a huge breadth of knowledge. Learn different skills, pick up different hobbies, study different fields.

Be the absolute best in what you do. Go for the #1 position in what you do. If you want to spend your time doing something, you might as well be the best in it. Strive for the best – you don't deserve anything lesser than that.

And lastly, Get mentors and/or coaches. There's no faster way to improve than to have someone work with you on your goals. Not only will they drive you to achieve more for yourself, they'll also share with you important advice which you can use to create even more success for yourself. Many of my clients approach me to coach them and the net result: they achieve significantly more progress and results in their life than if they had worked alone.
With this I have come to the end of this topic; SETTING PRINCIPLES FOR YOURSELF. I hope you have learnt a thing or two from with. Write to you soon. Thanks for reading.