27th February 2020,
began like every random day I was in school when the first of covid-19 was confirmed, little did I know that that indication was going to change everything. The last couple of month have been a lot of things for me and everyone around me; the change in the way things are been done, the nights of confusion, the frustration, the sleepless nights, our loved ones been checked and returned back from covid-19 isolation centres globally, the sadness and agony from loosing loved ones, the depression, the anxiety. I can seem to mention so many unplanned events that occurred from when it all started till this moment.
It really has halted us in our tracks, in our various run-ways and on our roads as it brought together death and illnesses and also curbed our freedom.
This period has obviously taught us a lot of lessons with the prospect of a third wave of covid-19 infections being a concern, economics analyst say the risk to the economy of repeating past mistakes are clear and well-known.
Certain segments of the economy have suffered an unbearable cost as a result of curfews and shutdown. Nigeria is said to have vaccinated over 1.4million as more rollout begins, when we all thought it was over. The warning is out we are in the verge of a third wave of the virus and this follows a spike in the number of confirmed cases in recent weeks and a particular concern is this that is related to the newly discovered variant in the country.
The last two weeks it became really bad in Africa and we kept on hoping against hope that they will not. Its already here from the hospitalization particularly it jumped from 1% to about 6% and its growing even with the confirmed cases.
A time where we had cases less than 10 cases per day and I was confident that it was almost over but right now the numbers have jumped to the 100's compared with what was present before now.
I can look back at when the U.K had a variant with 'B1.1.7' the level of transmission was actually at 10% now relatable to this new delta variant transmissibility has been put around 225%, indeed that is what we are dealing with in this country and the symptoms differs with the previously effects and it tells us that since this variant is here we have to be more careful.
This week has been a challenging one for me, my school authority sent a memo that people have to evacuate the hostel and we all was concerned about the spread of the virus after a confirmation of 39cases. Prior to this so many things ran through my mind and I remembered that this will be my third year in 300l and it doesn't sound pleasant.
I wouldn't say it is the wrong thing to do as the process has become more critical we all had to comply with reverting back to online lectures implemented a semester before now.
You could see from the lead image how the struggle was for people moving out based on the deadline just to make sure arrival of their various residence before it gets dark or too late.
My experience during the online lectures is my concern and how this path wouldn't be the same. Learning is not so comfortable while physical moving to online lectures would have effects on students.
We basically learn without practical examples, to believe that we fully understand everything that is taught even though we still got questions to ask.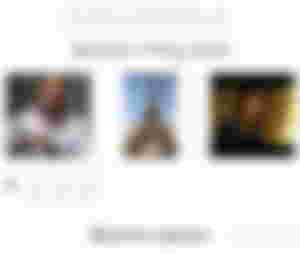 This initiative as well be good for adequate protection against covid-19, the significant increase is really about reluctancy and non observant of how risky this virus or variants are which in the space of two months people moved around without safety measures, I also fell short of that.
With the rise in infection and deaths, African countries have been trying to vaccinate their citizens in a bid to curb the spread of the virus but the available vaccines are not sufficient for the massive number of people in. And it seems they are working to see an increase in the number of people vaccinated.
The revival of Covid-19 Protocols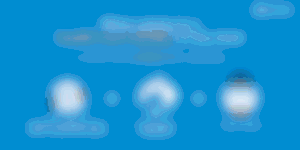 Taking appropriate and immediate actions to flattening the curb by collaborations of all the state governments, we need to be aware of the risk and take responsibility.
Going by what I see in other countries and more so countries in Aftica it is imminent that more cases will be seen.
Schools have taken the right measures towards the health of it's students because in our parlance reflected the end as it where but in the last couple of days we've certainly seen an uptick and schools wouldn't want this kind of spread.
A message to all from our leaders;
"Regrettably, in spite of the hard work and dedicated efforts towards sustaining the return of normalcy, over the last three months we are now finding ourselves at what appears to be the start of a potential third wave of the covid-19 pandemic in the country. Due to the over increasing number of patients we all need to buckle up."
Thank you reading.
It's been a pleasant one month journey on Readcash, thanks to everyone for always supporting and reading all the time I really pray and wish for God blessings.
Recent post below
https://read.cash/@King_Gozie/the-temptation-to-quit-is-an-indication-of-its-significance-3776cb70