The Holocaust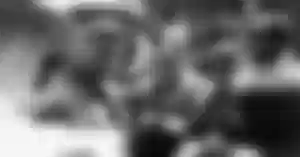 The Holocaust began in 1933, when Adolf Hitler and the Nazi Party came to power in Germany. Hitler and the Nazis believed in a racial hierarchy in which the "Aryan" race was superior to all others, and they sought to purify the German population through a program of eugenics, which included forced sterilization and the extermination of "inferior" groups. Jews were seen as the most undesirable group, and they were subjected to increasingly harsh persecution.
The persecution of Jews reached its peak in the years leading up to and during World War II. In 1939, Hitler invaded Poland, and the Nazis began to systematically round up Jews and other "undesirables" and send them to concentration camps, where they were used as slave labor or killed. The concentration camps were a key part of the Holocaust, and they were spread across Nazi-occupied Europe. Some of the most well-known concentration camps include Auschwitz, Treblinka, and Dachau.
The Holocaust is often remembered as a symbol of evil and intolerance, and it serves as a reminder of the dangers of hatred and racism. It is estimated that six million Jews were killed during the Holocaust, which represents about two-thirds of the Jewish population in Europe at the time. The Holocaust also had a profound impact on other minority groups, with millions of Romani people, homosexuals, disabled people, and political dissidents being killed as well. The Holocaust is a tragic chapter in human history that should never be forgotten.