Please Take Me Inside The Noli Me Tangere
I bet everyone knows about Dr. Jose Rizal and his notable works, that even after many decades pass he was still recognized and forever remembered, especially by the Filipino people. He was declared the national hero of the Philippines' because of his noble trait; he fought for freedom for his countrymen without violence. His paper and pen became his weapon to expose the brutality of foreign immigrant priests and greedy officials who ruled the Filipinos for a long time and made them all believe that they were unprivileged and don't have value in their own country.
It was a slap to us when we knew what happened in history. The Noli Me Tangere that Dr. Jose Rizal wrote was a wake-up call for the Filipinos to stand and fight for their rights, that we shouldn't be a slave in our own motherland.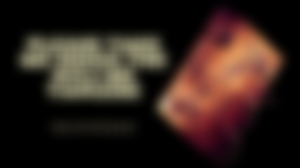 Lead Image from Stream Filipino Speaker and edited in Canva
I come up with this topic today because I always get hooked on the drama series I watch every night, titled Maria Clara At Ibarra. GMA network portrays the characters and events that happened in the novel that really got the heart of viewers. I felt the happenings in every episode they show that I wish to go inside the book and hurt those abusive friars who abuse my ancestors. Rawr!
"Opps! Kelzy, Dr. Jose Rizal doesn't like that"
This episode really crushed my heart! Huhu.
Women before have no right to decide for themselves and raise in the belief that they were just born to serve the Lord and their spouse. They are also not allowed to go to school and read other books except bibles or anything that is only related to their religions. They were all controlled and whoever break the rules will be punished, either will be sent to jail or worst will be killed.
By the way, the story started with a girl in the present era who doesn't take seriously about her subject in History because she thinks it has nothing to do with the course she took. Her plan after she graduates in nursing is to work abroad to earn a huge salary so she can give her mother and brother a good life. She hates her country and her professor saw her future. He tasked her to make a book review of Noli Me Tangere and handed her the old book of the novel to give her a lesson. Later at night while reading the book she falls asleep and the pages were suddenly stripped and flew around her. When she woke up, she was in an unfamiliar room and saw Maria Clara. She thought she was just dreaming but her professor will show up and remind her that she wasn't, and only love can take her home.
Then her lesson will begin.
I already read the book and know the ending of the story because it taught us in High School, but it's another feeling when watching it roll play. The actors and actresses who portray the character are really great. They really nailed it! No wonder why they are always trending and the number 1 drama series in all media in the Philippines.
Every episode is really breathtaking. A must-watch program that will surely get lessons to be learned.
Thanks for reading! (❁´◡`❁)
---