Cheap Cash-out Fee at 7/11' ATM Machine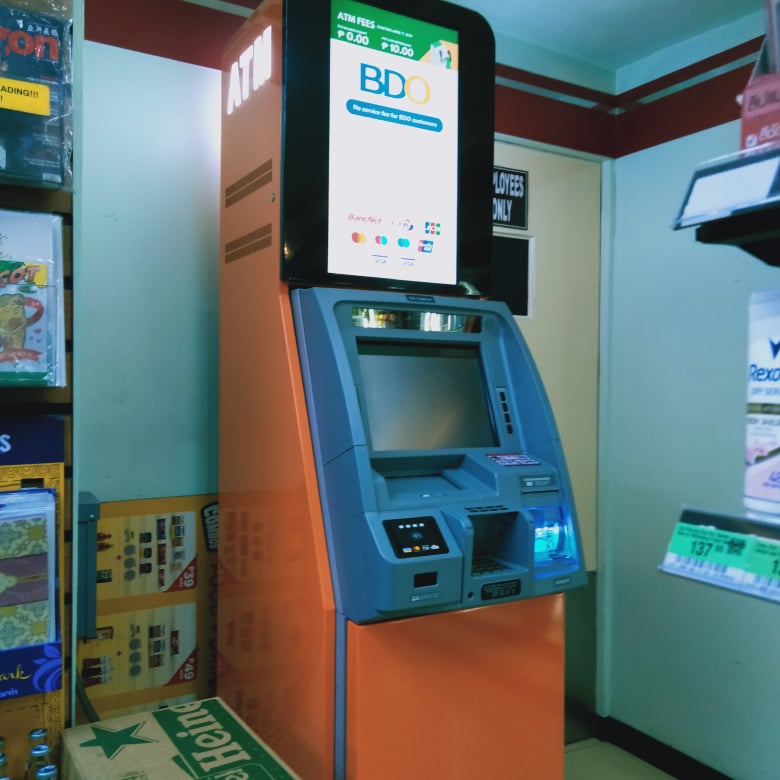 Monday ends again that fast. Did you notice it? That time is really in the rush and feels like we only have 2 days in a week. After Monday it's Friday again. Gaaad! My age is going to be added next year and I'm not yet ready.
Yow, time! Please waaaaaaaiiiiiit!!! Hahaha.
Anyway, how's your day? I hope you did smile earlier, cause smiling can help us to look younger even we have many problems that we face every day.
Whews! Speaking of problems, I get stressed earlier because of my television. After a month of not watching, I decided to open and use it but the thing is it didn't function well. It has sounds but there is no video. It keeps saying "No Signal" even I put the antenna in the higher place. I'm nervous and anxious cause mom will surely get mad. Even she is not here she always checks our appliances every time we do video calls. "You're a wrecker! You don't value the things because you're not the one who bought them" that's what she always said when things got broken in my hand. She's far away from me but I still can hear her voice shouting. Creepy! Haha. I sometimes wish to be deaf. (Does some of you here can relate?) Huhuhahaha!
I stuck for long hours figuring what is the problem. I even remove the screw on the back of the tv thinking that I can open it but I can't. There is a special screw there that the knife can't twist. I don't have screwdriver tools that's why I use the knife. Do you imagine my struggle? I input and output the cable jack many times until the sounds were suddenly gone. I get panic for real cause I'm really dead. I broke our electric fan and clothes dryer before and now our TV? What a careless hand I have. Huhuhu! I asked for help from my boyfriend and he said maybe the cable jack is the problem and I should not be worried because he will come and fix it tomorrow, but the anxious me can't wait until tomorrow.
I calmed for a minute and open my BCH wallet. I pinched 0.023 BCH = $10 and convert it to fiat, then I transfer it to GCASH and it has a transaction fee worth $0.20. I want my TV to fix right now, so I went outside quickly and headed to ATM Machines. I live where all establishment is near and it's convenient for me because I don't need to ride a vehicle and pay for the fare just to be there. I reached the 7/11 store and I remember they have ATM. Actually, there is a bank in front of the 7/11 but to reach there, I need to walk in the overpass bridge. The lazy me opted for the near one. I enter inside and the cashier greeted me happily. I smiled through my eyes and went right away to the machine.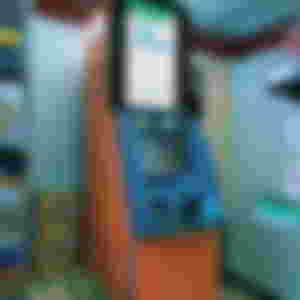 Tadaaa! I input my pin code and got shocked by what I see. I bring out my card back and cancel it first thinking that I was misseen it. I enter my card again and it was still the same. Look at the good warning! :)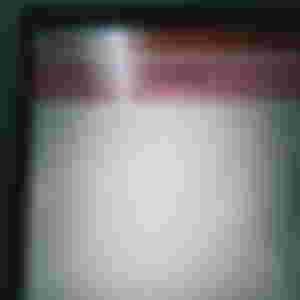 "You will be charged a convenience fee of PHP 10.00 for cash withdrawal"
"Would you like to proceed?"
Of course! YES! Hahaha! Who will not like and agree to lower cash-out fees? It only cost $0.20 here in our fiat. I quickly press the yes button and then it proceeds.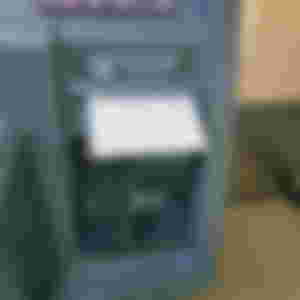 My receipt went out and says "Please wait for your cash"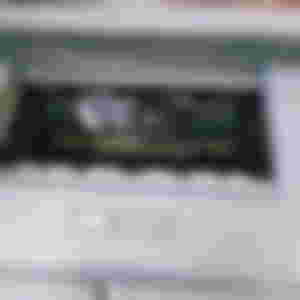 There you are! :)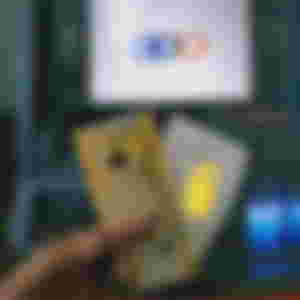 Success! Seeing 2 people here smiling makes me also smile. Hehe.
I went to the mall nearby and search where I can buy a cable jack. Glad I've seen it and bought it right away. I went home and tried it quickly and I'm so happy that it works. The cable jack is really the problem. At last, my stress fades away plus I know now where I can cash out my earnings in lower charge fees.
You see in other machines they will charge $0.36 for every cash out if your card is not from their banks. However, when the ATM machine has no funds or not working I sometimes don't have a choice but to cash it out to the remittance center which costs a 2% of charge fee. It's so huge right?! That's why I am glad that I discover the ATM machine of 7/11.
I don't know if all 7/11 stores have ATM Machines and also don't know if it's the same fees. But now you have an idea.
I hope this helps ^^
---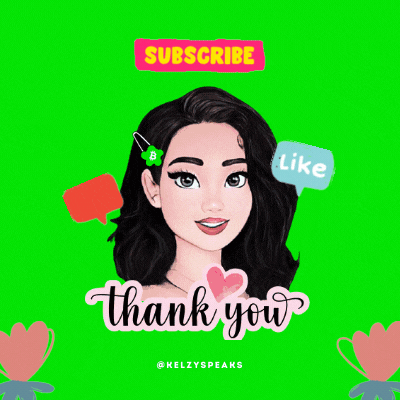 Let's connect to my others socials (❁´◡`❁)