The bear is a beast, but it is a regular visitor in the forests, so it is crucial to be aware that by visiting the forest we come to its territory. The bear considers man primarily as a dangerous opponent, who avoids him from afar, but only if he detects his approach in time. Encounters with bears are therefore rare even in areas where they are relatively abundant. Sometimes, however, a meeting happens and it is important to know how to act then.
The brown bear is an omnivorous beast. If a plant-based diet is sufficient, it can also account for up to 95% of his diet. He gathers various fruits and seeds, he also grows herbs, grasses and clover. The meat part of his diet is represented by insects and larvae, which he finds under the bark of fallen trees and under stones, and he also appreciates carrion. It also tackles all easily catchable animals, such as young game or adult game in high snow, and has easy access to unprotected domestic animals, especially small ruminants.
The bear does not see prey in humans for food, so it never deliberately stalks and hunts humans. Dealing with a person is not decided by his hunger, but above all by the feeling of being threatened and judging how to withdraw from this threat.
For the inhabitants of the Dinaric Alps and the Karst, the bear is a 'close' neighbor and sometimes living with it can be difficult. Namely, the bear also causes economic damage when it destroys hives or feeding grounds, and sometimes it also frightens or excites someone if it crosses its path. Many people dream of such a meeting as we experienced. In the area of ​​Loža, on the way from the village to the valley, we came across a mother bear with two cubs. Not in the woods, but on the road.
The bear family happily continued their way into the valley and, despite the car driving slowly behind them, did not retreat into the woods, even though they had few opportunities.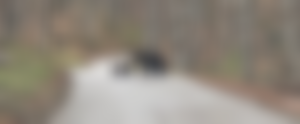 At close encounters with a bear, and especially with a bear with cubs, the outcome of the encounter can become largely dependent on human behavior. A bear only attacks if it feels extremely threatened, and a bear also if it suspects that a human is endangering its cubs.
Despite the fact that the bear is a beast and that it usually fires in a big arc, we can also meet it. So how do we avoid meeting him, or how do we deal with him? The bear hears extremely well and smells even better, so it sees much worse. That is why it is very difficult to surprise the bear and approach it imperceptibly. However, meetings still happen, quite rarely and only in certain cases - if we approach the bear quietly and from the direction of the wind (when the bear cannot hear or smell us) if we surprise him during a sunken digging of stumps, turning stones and other foraging or if we surprise a bear with cubs while caring for cubs (if it is slightly less attentive than usual).
It is most tense when we meet a bear with cubs. Then the outcome of the meeting can become largely dependent on the person's behavior. Experts warn that a bear attacks only if it feels extremely threatened. However, a bear can also attack when it is assumed that a human is endangering its cubs. So if you meet a bear, it is important to avoid anything that would give the bear the impression that you are an attacker.
Although you would prefer to harden it, it is better not to make quick and jerky gestures and movements. It is best to stand still and begin to withdraw slowly and without quick and sudden movements. When the distance between you and the bear is critical, that is, when the bear feels threatened, it is likely to make a special intimidating act or apparent attack. His purpose is to frighten the real or alleged attacker so much that he prefers to withdraw. "Putting a bear on its hind legs does not mean that it will attack! The bear has poor eyesight, so when it hears and smells something unusual, it stands on its hind legs to look at the situation and find out what it is about. he also climbs during an apparent attack to make a greater impression on the enemy. "He reinforces the threatening upright posture with threatening growling and roaring. Despite the threatening behavior, the bear will not go from apparent to real attack unless it is further provoked by behavior that it perceives as aggressive. "
Keep the dog on a leash when walking in the woods. In areas with a constant presence of bears, give up dog walking between May and June. Be louder while walking through a less transparent forest (loud walking, whistling, normal conversation, kicking rocks, hitting a tree trunk with a stick). With this, we immediately warn the bear about us. Do not stay near corpses, carelessly and illegally disposed of slaughterhouse waste and feedlots. Don't follow in the bear's footsteps. Make sure there are no accessible food sources (biological waste, garbage, unprotected beehives, composts) in the vicinity of the home, as they accustom the bear to the presence of humans and are one of the key causes of bear problems in settlements. Do not approach the pups, even if they look abandoned. If you notice them, withdraw as soon as possible. Do not walk near bear dens.
Sometimes, however, it happens that despite all the prevention, a meeting occurs. Then try to follow these rules:
- If you see a bear from afar, retreat calmly, slowly and without jerky movements in the direction of arrival. If the bear is coming in our direction and has not yet detected you, warn him in a calm voice - in most cases he will withdraw. Never run, as this increases the chance of an attack!
- When you meet a bear or a cub with cubs in the immediate vicinity, stay as calm as possible. Do not make quick and sudden movements and do not shout. Stop and slowly back away.
- If a bear runs towards you, stop - almost always the bear will stop. It's a fake attack.
We are not mentioning all this in order to spread fear of bears among people, but in order to warn them to be careful in areas where they may encounter bears. However, if an encounter with a bear has already taken place, only an additional reason for appropriate calm and thoughtful behavior should be given.

Thank you for reading.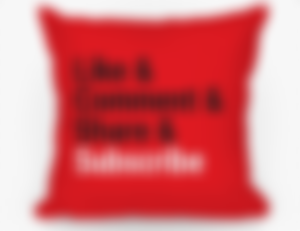 Greetings.
@Kaya