Leptospirosis or 'mouse fever' is a disease that is most commonly transmitted by rodents and can also affect dogs. The disease can be quite dangerous and lead to organ damage, so it is extremely important to know the disease and to protect the dog properly.
The causative agent of the disease is the bacterium leptospira, which has several subspecies. It is transmitted through infected urine, which is excreted into the environment by sick animals, as well as animals that have already survived the disease. As already mentioned, the most common vectors are rodents, especially mice and rats.
The bacterium is found mainly in water; in puddles, swamps and lakes. The classic infection on a dog occurs by the dog ingesting contaminated water, food, or soil. In rare cases, it also happens that the dog becomes infected through an injury to the skin (open wounds).
People can also get the disease if they come in contact with the urine of an infected animal or with contaminated food / water.
The incubation period of the disease is usually 5 to 14 days. Signs of the disease include fever, vomiting, nausea, abdominal pain, diarrhea, loss of appetite, dehydration and apathy.
As the disease progresses, it damages organs, most commonly the kidneys and liver. Jaundice often occurs due to liver damage. Internal bleeding may also occur. Precisely because of organ damage, the disease is extremely dangerous. In severe cases, a dog that is infected can die within a few days, so prompt action is crucial.
Treatment is with antibiotics, but it can be extremely difficult. The biggest problem is the already mentioned organ damage, which can leave permanent consequences for the hairy person. It is important to see a veterinarian as soon as you suspect leptospirosis in a dog. The sooner the disease is detected, the less likely it is to have more serious, long-lasting, or even fatal consequences.
Best of all, we take precautionary measures to prevent infection. You can vaccinate your dog against infectious diseases, including leptospirosis. But because the bacterium has several subspecies, vaccinated dogs can also get sick. Such cases are extremely rare, but caution is not superfluous.
On walks, do not let the dog drink from puddles and other standing water. Always have drinking water with you so that the dog can quench its thirst safely and not look for water elsewhere. Also, don't let a furry friend eat things he finds on the ground or eat the ground. If your four-legged friend has a wound, protect it properly.
Leptospirosis can be quite dangerous, so it is recommended that you vaccinate your dog. Of course, this is the decision of each individual; vaccination against infectious diseases is not legally required. If you decide not to vaccinate your dog, it is all the more important to pay attention to what the dog is doing on walks and to keep a close eye on any signs of infection.

Thank you for reading.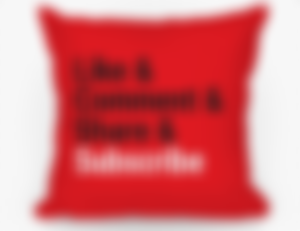 Greetings.
@Kaya