Date: 30/09/2022 
Article No. 28 
Topic: Graphics Design 
Many people have doubts or have vague ideas about what graphic design is or what a graphic designer's job is. Some people think that just designing a logo for business needs is the job of a graphic designer, while others think that the job of editing an image in Photoshop or Illustrator is actually graphic design. Again, many people think that graphic design is to create ads in magazines or online banners. Yes, all of these are included in graphic design work but the scope of graphic design is much broader. As far as can be seen, graphic design is far-reaching
Look around you. What can be seen? A lot! Your day starts with applying toothpaste to the brush from the tube of toothpaste, starting from there to the office by car, shop signboards across the street, building sizes of different sizes, office nameplates, chairs, tables, devices and even lunch, restaurant menus, vouchers, Served in beautiful containers, everything is surrounded by design. Where is the design? And what are these designs for, for whom and why? These designs are another way to make human life easier. Graphic design is a special means of communication
The job of designers is to design, that is, to introduce people to their services. Depending on how well a graphic designer has designed, how easy and fast he is able to convey the message to his users. In other words, not only is it beautiful, the main thing is whether the match is happening with the user through the design.
Thus, in order to solve various problems in human life or to achieve a specific purpose, communication is created through creative art techniques according to the plan using images, symbols and even words is called graphic design. And the one who makes designs through visual communication and aesthetic expression of ideas using different elements and tools of different graphic is called graphic designer.
Currently, in this era of digital marketing, the entire marketing department except graphics design is inactive. The reason for this is in front of our eyes. Graphic designers do most of what a company needs for digital marketing.
Banners, posters, billboards, social media cover photos, television commercials, etc. all fall under the work of graphic design.
For these reasons, the importance of graphic design is increasing day by day. So if you have decided to learn graphic design, it can definitely be one of the most rewarding decisions you make in your life.
However, our topic today is what is graphic design and how to learn graphic design. Hope you get answers to all your questions from this article.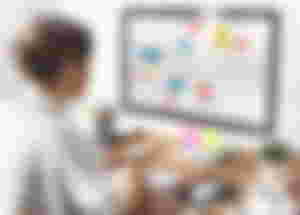 Lead Image Source : Freepik
What is graphics design?
Graphic design is to present a message or information in front of people creatively through colors, lines and different shapes. Most of the time these messages are marketing related. Apart from marketing, there are various sectors under graphic design. Garments sector is one of them. Before manufacturing any product in the garment sector, it has to be designed.
And you will know that the garment sector of Bangladesh is world famous. So joining this sector will be very beneficial for your career. You will get job opportunities in various big companies if you can become a skilled designer. Also you can earn a lot of money by freelancing.
Also, this designing is required for various tasks of various government and private institutions including educational institutions.
If you suddenly sit down with Photoshop, you can become a Photoshop operator, but not a graphic designer. To become a graphic designer one must learn a few things systematically step by step.
Step-1:
You need to know a little bit about drawing. You don't have to be a very good artist. But you should be able to quickly draw a few houses, plants, face and hands with a few pulls. Start little by little. There are many tutorials on YouTube, check them out. If you want to watch English videos On YouTube,
Step-2:
You need to understand colors. What color goes with what color. Are you going to give it a bold color or any other color? Any color can be given for an item, it should be understood whether it will be liked or not. That's why you need to understand about warm color, cool color, neutral color, color harmony, color wheel, color context, color combination. Color has mood, feelings, behavior, RGB, CMYK, hue, saturation should be kept in mind. Again, if a color is printed on the press, it will be wasted (it will be destroyed if it is printed out), but it will appear on the website.
you can watch this short video:
Step-3:
All designs have some words written on them. What will be the font of those texts? What is the size, what font goes with which font. It will be easier to read. This whole thing is called typography. To be a good designer you need to know typography. no excuse
This short video on typography covers a lot:
Step-4:
After that you need to learn some software. You can start with either photoshop or illustrator. What is the difference between these two? There are many tutorials available in English or native language for that.
Step-5: How the overall thing will look like. Care should be taken to see if the whole thing looks good together. This is what the layout will look like. That is, if you put something where, it will be seen first, the purpose of graphic design will be fulfilled and it will not need to be confused. There are many parts in a design and it is necessary to understand whether the composition is correct or not. Watch this short video to understand that.
Step-6:
There are many areas of graphic design. You have to focus on any one of those areas. For example, logo design, poster/banner design, web design, mobile app design, t-shirt design. much more. You have to start with something. You have to make some yourself. Even if no one works, you can make some things for some people or some companies for free.
Step-7:
When you have done a lot of graphic designs (all of them free or paid, not many people will ask) then your target will be to get graphic design related jobs. It can be a job in the country, someone can work online to help him or you can open a profile on various freelancing sites and try it yourself.
This is serially developed as a graphic designer. You can also try reverse style if you want. If you watch Photoshop or Illustrator tutorials before, you can make some things even if it is trivial. Then learn a little color theory, typography, drawing.
Adobe is a well-known software in the world of graphic design. Even if you work with graphics, you may not find people who don't use Adobe Photoshop because Photoshop is one of the software for those who do graphical work.
Every step of your career as a graphic designer requires you to use Photoshop. For example, suppose you need to retouch an old photo, change the color of the photo, in this case you can do this very easily through Photoshop(Ps). Also through Adobe Ps you can add various effects to the image,
© @Kawsarr
Thanks Everyone For Reading 💟