Only Murders In The Building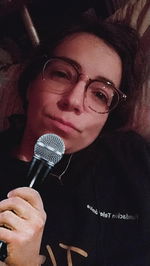 The explosion of this series was in August/September 2021, and I just watched it recently. It only has one season, and consists of 10 episodes of 40 minutes, so it goes pretty fast. When I started watching it, it was almost because of 'social pressure', plus since I already have my Star Plus subscription, I was encouraged to watch it.
Two of Hollywood's biggest celebrities: Selena Gomez and Steve Martin, were co-creators of the show, and in turn starred in this super cool series. Of course there are other well-known actors, but these two characters were the most named.
It's about a crime that happens in the building where they live, called "Upper West Side". Out of nowhere appears the body of one of the neighbors, who began to speculate about the identity of the murderer. Many think it could be someone from the building. Then, these three main characters: Charles, Mabel and Oliver, are given the task of investigating in an unofficial way, and also begin to make a podcast about it. ️
It is a very funny detective series, typical events that happen the residences and neighborhood meetings, mixed with this kind of "Suspicion" they are playing to find the culprit of this murder, to the point that we will suspect all the neighbors, including the same announcers/investigators of the Podcast. You can watch it on Hulu, Star+ or Telegram.
If you saw the series, what did you think? And if you haven't. Have you seen it, would you like to watch it?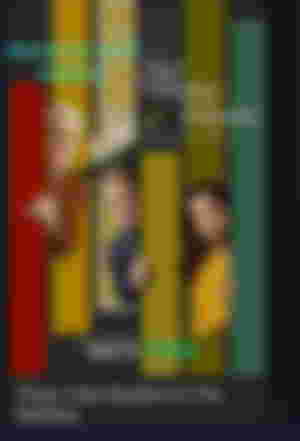 —---—-----------------------------
La explosión de esta serie fue en agosto/septiembre del 2021, y yo apenas la vi hace poco. Solo tiene una temporada, y consta de 10 episodios de 40 minutos, así que se bastante rápido. Cuando la empecé a ver, fue casi por la 'presión social', además como ya tengo mi suscripción a Star Plus, me animé a verla.
Dos de las grandes celebridades de Hollywood: Selena Gómez y Steve Martin, fueron cocreadores del programa, y a su vez protagonizaron esta super genial serie. Por supuesto que hay otros actores conocidos, pero estos dos personajes fueron los más nombrados.
Trata de un crimen que ocurre en el edificio en el que viven, llamado "Upper West Side". De la nada aparece el cadáver de uno de los vecinos, quienes comenzaron a especular sobre la identidad del asesino. Muchos piensan que podría ser alguien del edificio. Entonces, estos tres personajes principales: Charles, Mabel y Oliver, se dan la tarea de investigar de manera extra oficial, y además comienzan a hacer un podcast al respecto. ️
Es una serie de detectives muy divertida, eventos típicos que suceden las residencias y juntas de vecinos, mezclados con esta especie de "Sospecha" que están jugando para encontrar al culpable de este asesinato, al punto que sospecharemos de todos los vecinos, incluidos los mismos locutores/investigadores del Podcast. Puedes verlo en Hulu, Star+ o Telegram.
Si vieron la serie ¿Qué Les pareció? Y si no la. Han visto ¿se animaría a verla?