Friday the 19th of March at 23:00 UTC I am streaming on twitch with the HONK and Nattacia Green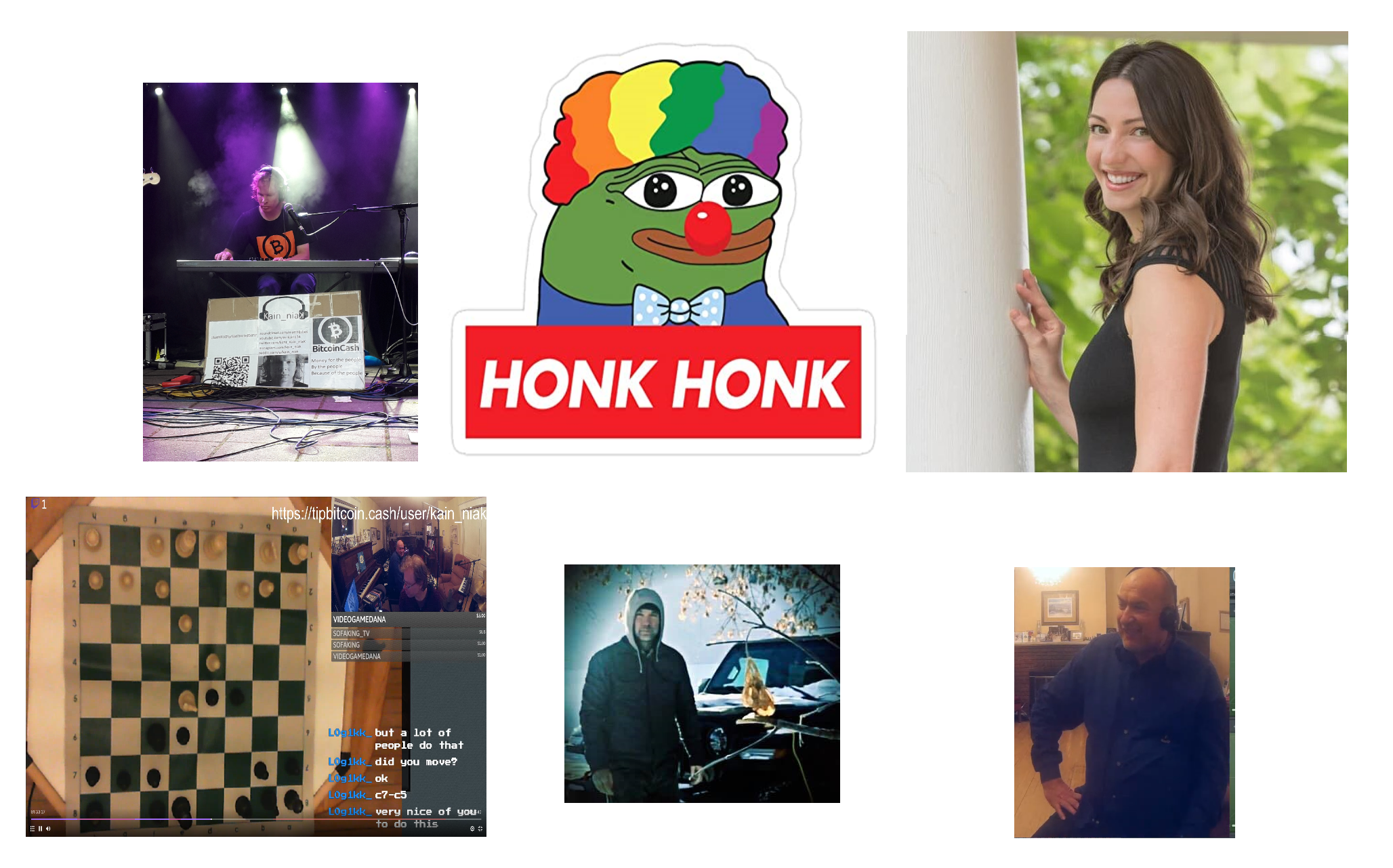 I have recently been given control over two HONK telegram groups, https://t.me/honktoken and https://t.me/Honkfaucet
So I am taking the HONK slp token for a ride.
We are going to make new HONK emojis for twitch,dlive, facebook and youtube and try to make HONK popular among streamers and their viewers.
Nattacia has been my vocalists and lyricists for the last couple of years, we have streamed together once before.
She is a good looking girl with a pretty decent voice. If I can get her to stream with me every friday at 23:00 UTC, my twitch stream will do well.
Every saturday at 23:00 UTC I am hoping to have Pete over again, he is also a busker and has a pretty powerful deep voice. On Saturdays, we are going to make some music and then switch to the chess category on twitch and play a game of chess together after which we can challenges from the viewers on twitch.
Our first stream was really fun and chill.
Then we played a game of chess and a random showed up who wanted to play the next game!
And my live drummer Don, he finally wanted to go live for the first time. It was very messy but a first is a first. And people in the stream loved it!
So yeah my twitch stream is growing and I ever make it B I G, then of course I will promote Bitcoin Cash as much can.