The fact that I was born and brought-up in Lagos and even stayed in the western part of Nigeria for such a long time seemed a little scary to most of my kinsmen in the east . They feel like I wouldn't be able to adapt to culture and tradition or even speak the eastern language correctly, well for that last part they may not be entirely wrong. I don't feel proud but i am not so good with languages but hey!! At least I am making efforts to get better when I speak. Anyways that is another topic for another day let me tell you about my amazing town called "MMAKU" which means "the beauty of wealth " .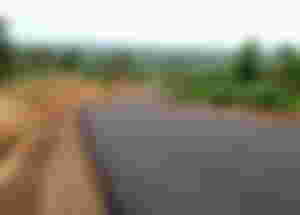 The mmaku people and the market place

Mmaku is a town in awgu local government of Enugu state in the eastern part of Nigeria. The natives of this town speak igbo ,although it's is a special dialect of igbo but other eastern tribes or state can easily understand the language. My home town "mmaku" is a very hilly place filled with mountains, hills, valleys, rocks and so many other high level natural structures. Over the years the town has remained a sight for visitors and tourists because of its history with the colonial masters and various historical structures built in the town. The natives of mmaku are mostly farmers and traders or even sometimes both.personally I enjoyed the market and the market people they seemed friendly and they were all teasing me 😂😂😂 funny set of people.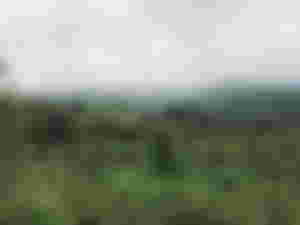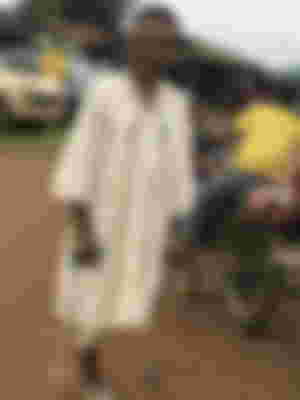 The background in these pictures is the market place and the man in the last frame is my uncle who is a popular farmer and tradesmen chairman in this market . For typical igbo communities such as my town place they are various market days which means Goods or whatever can only be sold on these chosen days . For example there is the "eke market day " which is a market day where people can come and buy foodstuff or get suppliers or anything other thing at this market. For you to properly understand this you would have to understand the calendar in igbo land .there are just 4 market days namely :- EKE , ORIE , NWKO and AFOR .

The OMO river
Aside the hills and mountains another popular site is the "Omo "river which is a special river to the people of mmaku . The river is close to my late mother's village and most of the beautiful attractive women from the village often go there to fetch water or swim or relax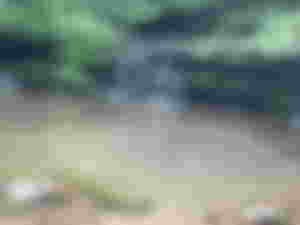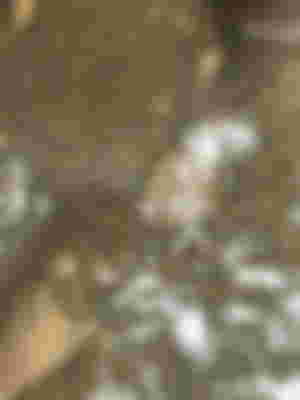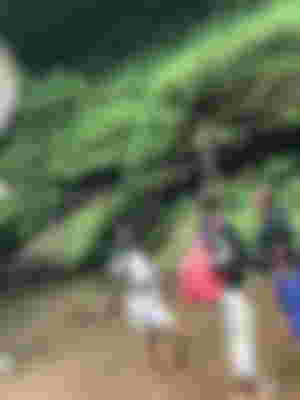 The river is a known to be a sacred river as the fisherman can not fish in this river and fishes in the river can not be eaten or killed by any native of this town. The water is cool and neat and surrounded by tall huge trees with underlaying rock beneath which spring out the water. Children from close by communities are seeing swimming or just sky diving 😂😂.. honestly just stepping into the river is very refreshing and comforting.I had fun although I couldn't swim because I didn't really come prepared to swim but I stayed in the water quite a long time took a lot of pictures as you can see above and made so videos . If you want I could send them to you just let me know in the comment section .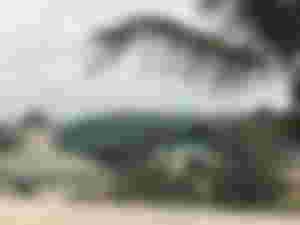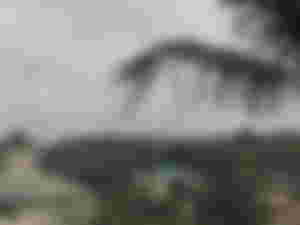 The church
the church in my town "st Teresa's Catholic Church " is also a beautiful sight to see I went there once and I had the time or my life .. although most of the preachings was done in igbo but it felt really refreshing and I felt really at home. Apparently my dad and the parish priest used to be servants together and so it was east for me to walk around take pictures and just generally explore . The choir was particularly good I loved it although I couldn't take pictures inside the church seeing that it is a place of worship. In the olden days citizens of this town use to be traditional worshiper but now Christianity has cycled almost all over the town .
F F F - friends, family and food
I had the best kinds of food from bush meats to roasted antelope and fruits and drinks and stuff I remembered I gained a lot of weight when I came back . I went with my family and a friend of mine she showed us a lot of fun things and food.
to be continued in a second part.
Thanks for reading
arigato ✌🏼