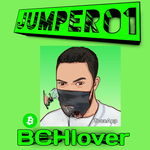 PUBLISHED:04/10/2021
PUBLISHER:Jumper01 
Hi.. hello .. when you saw the title what did you think I was going to talk about ?well this is a true story of how I met the most amazing girl.
For the purpose of better understanding I am including the cast of this story

@Gaftekloriginal as gaftek

@Freedom007 as freedom

@Dpac02 as precious

Me as Me 🚀

Her as MAY 😍
I met an awesome lady I think she might be the one.
The first time …
Sometime last year we were at a overnight studying session in preparation for our exams and by we I mean Gaftek, freedom ,precious and I When Suddenly she walked by and said hi to freedom she knew him from before, they have stayed in the same hostel  in the past and became friends. I can't even lie the first time I saw her I knew I wanted her. She was gorgeous, beautiful, a dark-skin Nigerian goddess. That night she was with her friends they came together for the overnight reading too at the school's library. Even though I was trying my best to concentrate on what I was reading as regards studying. I just couldn't. It was clear she had my attention. I turned to freedom and asked him:
He laughed at me thinking I was unserious and I was just only trying to flirt with her which he didn't approve. He told me her name and said he thinks she has a boyfriend to scare me away and he even thinks I know this said boyfriend.

After the night reading in the morning I begged freedom  with promises to do any and everything for him if he helped me out. He said he was going to ask some of their mutual friends to find out if she was still with this boyfriend person. After about two days he came to me and told me that he had confirmed and that they weren't together anymore. God knows I was one of the happiest man on earth that day. 
➖➖➖➖➖➖➖➖➖➖➖➖➖➖➖➖➖➖
Fast forward to another over-night reading episode. We sat close to where herself and her friends set camp for studying that night. One of them asked if she could borrow my phone charger I gave her and in some weird way we became friends.  Remember precious ?? My other friend well he liked one of the girls, he confined in me telling me he was going to talk to her. Seeing that he didn't know much about her or her friends he decided to ask her about her field of study, faculty, departments, name and all. Precious was the first to ask Lady B. Unfortunately, Lady B lied to him saying she was an engineering student and her name was precious to. 😹😹😹My guy believed her after which he came to me some hours later and said ;
Why you might ask ?
Precious was so furious he decided not to talk to her again. Meanwhile MAY was taking notice of all that was going on, at least I think she was. After that night We didn't see the girls until it was our last overnight for that semester. One could tell that I was already tired of just staring from a far so I decided to speak to her. 
The night went smooth as usual the girls were busy reading some chatting, MAY of course was seriously reading. I can't clearly remember what LADY B said to precious after a while but precious replied 
"No my name is actually precious I am serious and I am an engineering student" lady b added 
" we are actually Engineering students" Lady u spoke for the first time
"Yes we are engineering students" MAY added 
just like clock work I turned and faced MAY completely 😹😹 I can be dumb sometimes.
I knew they were telling lies but because she said they were engineering students I believed her 😹. The conversation went on and on after some minutes we later clarified that they were from the faculty of social sciences ,department of philosophy.
➖➖➖➖➖➖➖➖➖➖➖➖➖➖➖➖➖➖
When it was time to leave the study hall at around 6:00am I walked up to her with all the confidence I had in me.
"Hi Engineer"

"Hi" she replied me smiling.

"I noticed you have been studying for quite a long time what's up ?"

"Oh yeah that is because I have exams today" she replied

"Anyways my name is Levi"

"Lady M or oreoluwa  nice to meet you Levi " we shook hands.

" I guess I would see you around"

"Yeah sure" she replied again.
I can't even lie I was the happiest guy that morning . I told all my friends who cared to listen that I have found the one and that I was going to marry her.A day later seeing that i wasn't going to see her again because like I said it was our last overnight I begged freedom for her number. He said he wasn't going to give me her number. That it might upset her. I had to promise him heaven and earth and that I was going to lie that I stole her number from his phone, with a lot of disturbance he finally gave me her Instagram handle. I still wasn't satisfied I asked for her number.After much begging I finally got it from him.
After a day or two I sent her a text and this was how she responded.👇🏻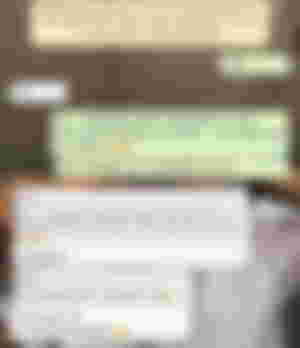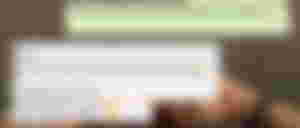 Okay wow she even remembered my name after about 2 or 3 days of just speaking briefly. Well I am going to push further.. find out what happens in the next article ..
If you stayed up till this part of the article thank you. I appreciate you so much..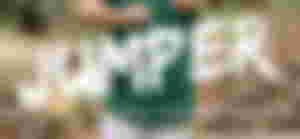 Till I come your way again. Peace and love.