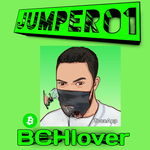 PUBLISHED:31.10.2021
PUBLISHED BY : JUMPER01 
ARTICLE TYPE:END OF THE MONTH SPECIAL 
I am a warrior myself I have faced so many challenges and came out victorious even though I have lost some battles and one could see all the scars from battles I have faced before now I still bring great fear to the heart of my enemies and they tremble to the sound of my name.

My forefathers the natives of the eastern land are strong warriors. The African virtue, the culture, the black skin is a symbol of strength. We Africans are shaped to be mighty men because we have known pain we have known sorrow, we have struggled with nature and the harsh wind of the earth and this has shaped and built our body and mind for extreme situations. We are hunters, we are fishermen, we are farmers, we are one with the wild, we are warriors.
Even in the urban settings Africans are taking a stand the black skin is gaining ground day by day. Yes maybe in terms of governance and innovation we are backward but we are getting there . Our educational sector and our young minds are becoming open to the world and we will get there someday. In terms of sport, entertainment, music, Afro-beat is going global the African continent is gradually sitting on the center of the worlds attention and this is because we are warriors.
I am a warrior, my grandfather and great grandfather fought in the civil war. The same war that led to the death of many igbo indigenes. You see the igbo tribe lost so many things during the biafran war we lost lives, properties and a lot of wealth but today go and do your research igbos are one the richest people in nigeria today.
My grandmother tells me I am a reincarnation of my grandfather. She said we looked alike and that he was a powerful man. He was a great man who went on different hunting adventures killing animals that were thrice his size in his youth. Apart from that he was a hard worker, a farmer and a great spiritual leader. Did I mention that he was also a wrestler , the village strongest wrestler of all time. Most people that have told me about him they say he didn't really care about the prize for wining he just only wanted to win and bring joy and honor to his village clan members and chiefs . I have warrior genes My forefather are warriors. I am a warrior
This is a bit personal for me so I would keep it really short not because my dad is not the strongest man I know but because I can't tell you everything I admire about my father I would need 3 or 4 more articles to try and explain what I want to say. That being said my dad is a warrior probably the strongest I have seen no scratch that the strongest man I know . Even now I can't imagine myself living my city at a very young age to another city with different style of life, different language, different culture and just after the war and making a life for myself and my family out of it and not just any kind of life a good life. My old man did that sh**t .I admire him so much . My dad is a warrior.
A lot of people think I have had an easy life I am not saying my life has been all about struggles and hardship No if anything I am thankful for the kind of life I live today but I just want to make it clear that I have had my fair share of pain and I know the struggle. I have faced life and death situations, broken an arm, lost blood, loose people I care about, nearly lost sanity, fallen From grace, gotten my heart broken, faced adversity, being through countless hard times but I am still standing and my dreams have never changed I don't know if you understand me but I am sure I am a pretty strong man. I am building a life for myself I want to get better at everything I do. I am not just a pretty face (😹 because let's face it I am a fine man) I want to make something out of my life and build my legacy just like my father and the fathers before him. I am warrior and I come from a race of warriors.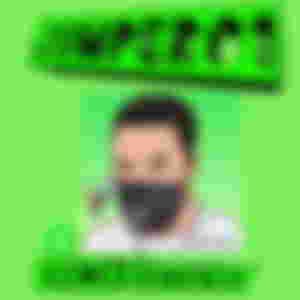 Thank you for time, love and support in the month of October ,November will be greater❤️👻🎃.