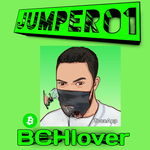 PUBLISHED:09.11.2021
PUBLIJSED BY; JUMPER01 
TYPE OF ARTICLE; LOVE STORIES
©jumperjumps 

If your are reading this second part it is most likely that you have read the first part of this story. If you haven't then you check it out on here in other to understand the full story . If this were a tv series I would have done the (in a deep voice) "previously on the fire and ice : the weird love story"😹. Lol but since this what we have let's make due. I would also like to add that this events occurred back in my teenage years and so please don't judge me for my stupid character I am a better man now.

After the fellowship Cleo and I hanged around for a while just gisting and making funny jokes at each other after which walked her home seeing that her house wasn't far from mine. That Friday night I got a strange call from a friend of Lady El she was throwing abusive words at me calling me all sorts of names saying I am toying with her friend's emotions. I felt bad for her truthfully but this is the game you either eat or be eaten or something like that …😹
The following Monday I got letters From lady Pi asking who the Cleo girl was where she also made it clear in the letter that she feels that I was a jerk for choosing to be a girl from another school. I didn't want to tell her that Cleo and I weren't a thing ( at least for now) I was enjoying the attention I was getting from Both girls and even other girls. The news of my beautiful mysterious girlfriend spread around the students ears like wild fire.

Meanwhile Cleo and I were still keeping in touch she told me she would love to come visit me in school again.
"ah no ma it was just a one time thing oh" that was what i was thinking in my head. We kept talking and meeting up in different places and just before I knew it , I had fallen head over heels for her . Oh no this wasn't in my original plan I was still enjoying the attention I was getting from other girls. Why did I have to go fall in love with this one girl. on the other hand I was so happy she felt the same honestly she had the prettiest eyes and she smelt like flowers 🥰. I was really luckiest guy. We started dating which made her to come visit me almost every weekend at my school sometimes I go to hers.
Lady Pi hated her so much, lady El not so much but she couldn't stand the sight of seeing both of us together especially in public gathering. We had fun doing a lot of PDA in front of the girls just to see their reaction. I told her everything and we made sure that at the slightest opportunity we get we were always cuddly and lovey-Dobey with each other just to spite the girls. I was a jerk I know but that is not the reason for this story. Anyways there you have it that is how I feel in love for the first time in my life while trying to make two young teenage classmates of mine jealous.

The truth Is a lot of us are waiting for the perfect love story moment maybe it will happen maybe it will not just know this when love will come, you will least expect it.❤️😹

i hope you enjoyed it because I had fun making this write up. Thank you for your reading time please do check out my sponsors on your way to comment on this post . Thank you again and stay safe have a great day.
SPONSORSHIP BLOCK. CHECK THEM OUT!!!