Have you heard about the blue butterfly pea? It is commonly known as the blue ternatea or clitoria ternatea.
I have a friend who always post in Facebook about her blue ternatea. How she has a small plantation of this plant, the times when she harvested the flowers and what she has done with the flower. Soon, another friend also posted about her blue ternatea.
This got me interested and I started looking for this plant. One time, during our visit to the mountains, this was on sale and only one plant is left. I grab the opportunity of buying the plant without asking the price. How glad am I when the seller said that it is only Php 50.00 ($1.00) and she will give me a free stevia plant. That is quite a bargain, right?
Now I have this plant trailing in the driftwood I used for my orchids.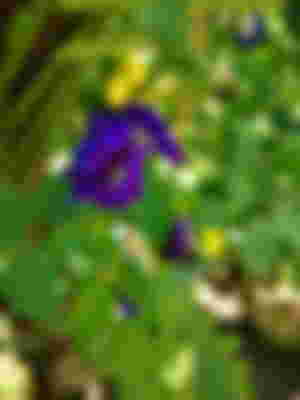 I heard it has lots of benefits so I searched on Mr. Google about this plant and what a discovery I made.
If you want to know more about its benefit, please see this link :
https://www.majesticherbs.com/clitoria-ternatea-blue-butterfly-pea-flowers-benefits/
One of the benefits that interests me more is that it aids in weight loss.😁
It is said that it revs up the metabolism that makes the body burn more calories.
Now onto making the blue tea.
I saw that my ternatea plant has a few flowers blooming, I don't want this flowers to just wither on the stem so I harvested them. I thought it is high time to try the tea that my friends keep talking about.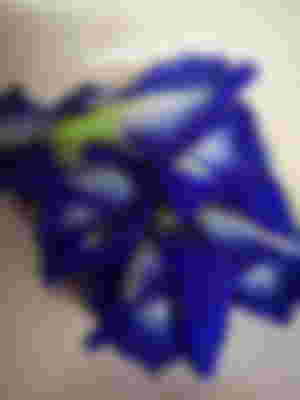 I washed the flowers thoroughly and placed them in a mug. I added hot water and let it seep for awhile.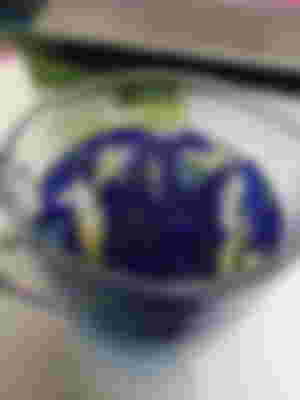 See how the water turns to blue and eventually to a dark indigo.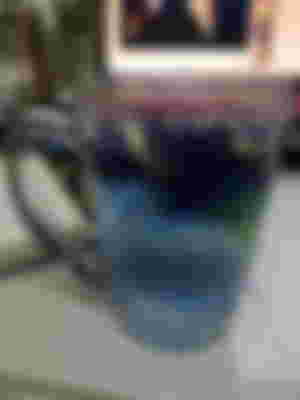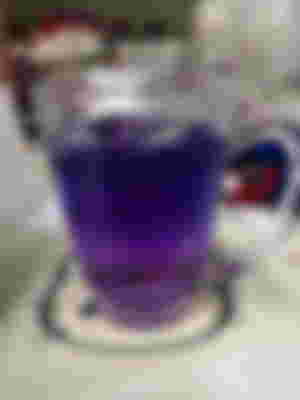 I added a drop of lemon for a tangy taste. But when I tasted it, it has a woodsy flavor and I love it.
For better health, drink ternatea tea. 👍