Listening Unknown Motivational Speaker
Monday morning I was about to move forward for another day which brings me to a situation with full of motivation. I was about to here those inspirational quotes from the unknown speaker who says " Walang mababago kung walang pagbabago". Indeed true, that's give a hint on how to start a profitable day. When the speaker says this kind of wisdom I was about to create this kind of idea which gives me more comfortable with. Now, I want to start my day more productive and not wasting time anymore. Maybe these past few weeks I was about to be outnumbered with problems, my Dad got suffered from the excruciating pain due to stomache which he was trying to reduce his weight. He was looking before obsess which lead my dad to overthink that it would be little bit of clumsy in movement especially he is a short man.hehe, Now going back to the main topic have you ever hear this when a speaker ask you.
" Do you think that everything you see and feel whether it is tangible and intangible things will exist in accordance with their will?" Of course a Big NO!
This kind of question is about the existence of deity. Which helps us understand that there's a living supreme being that is responsible for all creation exist. Now do you think it is all about religion? My response for that is Yes, I was astonished when I heard also the wisdom behind the scriptures which is indeed teaches us the foundation of everything we need to know about God and its principle.
I heard those words from unknown speaker which delivers excellent on his utterance of his thoughts. Like when you hear about his speech you'll be able to conclude that he speaks genuinely and bestows lessons. I will give an example;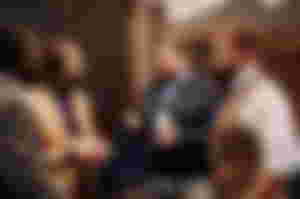 "Without struggles, success has no value at all." when I heard this from him I was thinking that people should exert effort for their dreams. We might encounter struggles and failures cause it part of hierarchy of success which leads ourself to be a stronger one.
Upon waking up early in the morning you have to sacrifice the momentum sa masarap na tulog. I ask this question to my self I am the one who experience this whenever I have something to do, it seems like I feel sleepy and when nothing else to do I'll be active despite I'll try to sleep. We give definition of our success on our efforts we exert, thats the thing that you have done on yourself. I admit kind of mentality I usually do that whenever I have done something.
You know what when I have learned from that unknown speaker I also change my mindset. Everything I do have plans and undergoes with a process which literally gives me a vivid vision of success. I saying that you must not also rely upon those speakers gives thoughts cause sometimes it will not fit to your desires. The only things that is appropriate is that you have to change your mindset and that probably is the best solution for you to come up with success.
When I started this platform I have learned alot from here which gives the opportunity to change our mindset. I have read also some great content creators stalking all the way. Various content are posted everyday some are sharing about how to earn online and some content creators also shares their life and some are just sharing motivational thoughts. I'm very fortunate for bringing me here @Aiah05 hehe 😅. Allowing me here to spend time and simultaneously earn BCH, which is very helpful during this time of being devoid. I also waiting for another opportunity whom he will be share soon cause he has alot of knowledge, like he has a broad knowledge of everything. Hehe I can't even pay him for my huge dept for bringing me here. But soon Ill be paying for that.
I went home and brings those inspirational quotes from unknown speaker. I always think of it whenever I am. I am grateful for I hear those words of wisdom for free and that's great opportunity. Now I wanna share it with you cause I want to share my experience. Hoping that you'll be changing you mindset too. Don't allow a day without something to do. Be productive.