February 25, 2022
I was walking in the river side and suddenly I saw this two little birds above the coconut tree. I was trying to hit them cause I thought that they are not dove 🕊️ but suddenly when I take a look closer I found out that they are squab. I was nearly stone them that time. I try to save them cause their nest was in the highest peak of the tree. Once those squab will get out of the nest it will fall down and die. I claim the coconut tree and took them to rescue. I put them on a roosters cage.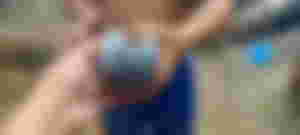 According to bird expert pigeons are typically have a good traits especially when they get a partner in life and the other will die for any instances they would not find any companion in life they just remain being alone in their life. When you think about it, it will sucks into our mind that how can they survive without any companion, like they have a chance to find another one but still they don't. I think that's the traits given by above to them. I bit you are familiar with the biblical story of Noah's Ark when he was told by God to build a huge ark amidst slope Mountainous area. People get laugh at him like what sucks is he doing. For what purpose it is? Cause a lot of people out there does not believe of what Noah talking about. Like it will flood the whole world. People that time was already chaos and making themselves bad. It was Noah and his family left good and still obeying the Gods Commandments. So, people didn't believe cause they've never been experience such a huge flood in their lives, that's why they anticipated ridiculous of what Noah's been doing.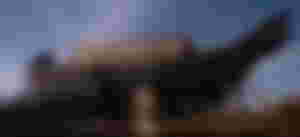 Sad to say time comes flood came over and destroy everything, seizure by those huge waves in every corner of the earth. People get shocked and baffled. They want to see Noah and beg for help but it was too late. Noah already warned them about what happened and tell those wicked people to stop doing bad things and draw near to God but all a sudden they mocked Noah and God, they didn't believe in God and consistently doing bad things. Pairs of animals are getting into the ark. I can't remember what animal wasn't inside the ark but for sure there was animals who haven't enter the ark. To tell the story short the flood gets over and finally they want to make security if there are space for them to land. Among every animals entered the ark God allow those white pigeons to hover and roam around the area. Noah ask the white pigeon to find a place where they can land. They checked also if the flood was diminish. To make the story short white pigeon brings leaf and concluded that the flood was getting smaller. They landed safely in mount Aarat.
Have you notice that pigeons are use as a main courier of messages way back 2000 bc. Yes, was astonished when noah used pigeons to navigate them to a safety place. That's how incredibly pigeon was. It was astonishing when there's one animal whom we can trust about messages, like this was design by God which this special birds can make service to humanity such they can also navigate people to traverse spatial ocean. I was quite interesting with those pigeons that I've rescued cause they are so pathetic and I want also to breed them and multiply them.
Birds are definitely amusing they can makes us feel ease when we saw them singing especially morning. They reminds us the glory of God. I just take a nap a while ago and suddenly one bird who is getting food for this chicks like they've made sacrifices just to feed their chicks. They are susceptible to any danger just like when I saw our cat trying to grab that bird and suddenly I yells a huge sounds and the bird flew away fast. It won't eat by the cats. Hehe. Birds are part of the ecosystem which is they are the primary courier of those different growing trees in the forest. They are responsible for that cause they eat fruits and flew to another land and bring those seeds to grow. Birds are literally helping the planet into a green place.