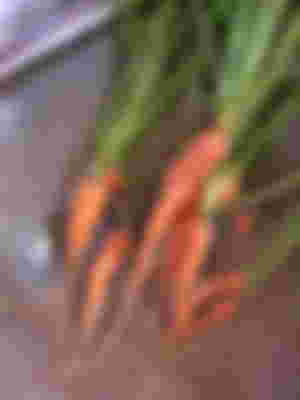 It started raining around 5:00 this morning and finally stopped around 10:00.
When the rain stopped I thought I'd go out to check the garden.
I pulled a zucchini. It's nice and big, so I'll take advantage of the cooler weather to make some fritters this evening.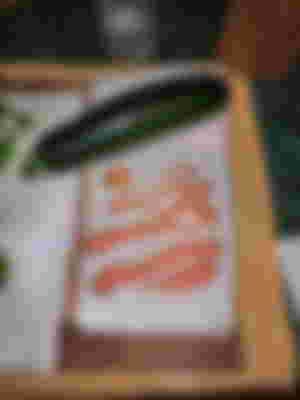 I also wanted to see how the carrots are growing, so I pulled one up from each end of the row as well as a few in the middle.
The little round carrot at top left looks like it has been chewed on under ground. After I rinsed and trimmed the carrots, I found the likely culprit. Or, at least what it left behind.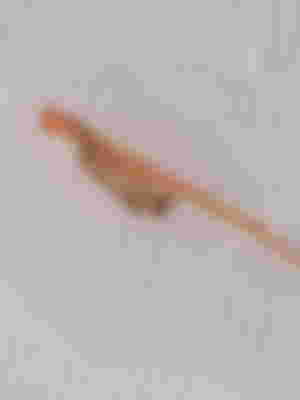 I'm not sure whether it is a cocoon or a carapace. All I know is it was firmly attached to the root of one of the carrots. These roots are tiny and very thin. Don't let the zoom of the photo fool you. I almost missed it!
I'm so glad I didn't eat it by accident!
I pinched some basil tops so the plant will spread across more ground.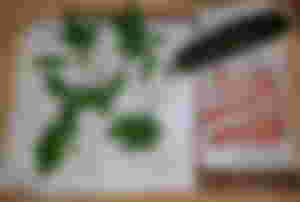 I'm not sure what I'll do with the herb. I'll wrap it in a damp paper towel and keep it in the refrigerator for now. Maybe I'll pick up some pine nuts and make pesto.
I harvested new growth leaves from the rainbow swiss chard plants.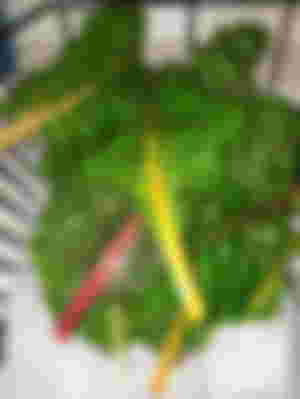 I'll be fixing it with the bacon bits I have cooking right now. Bacon makes everything better!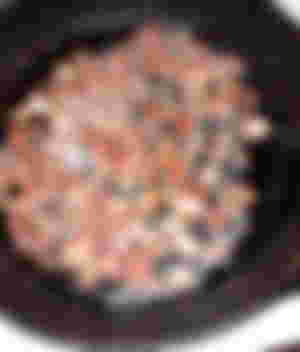 I know this rain will bring worms to all of my plants, but the tomatoes usually get hit the hardest. So I wait until they are just big enough to eat and pick them early.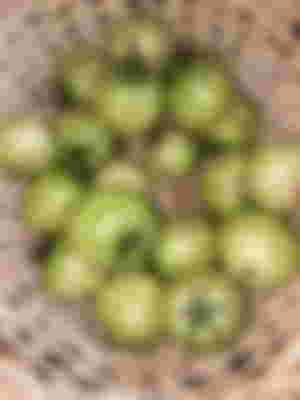 I rinse them and look for bruises or worm and wasp holes.
There's a kind of wasp that burrows into plants, in our case usually the tomatoes, and lays it's eggs. When the egg hatches it eats the wasp inside the tomato.
It's kind of beautiful when you think of the sacrifice this mother makes for it's child. But it's really gross when you cut into a tomato and find the rotted carcass of a dead and eaten wasp.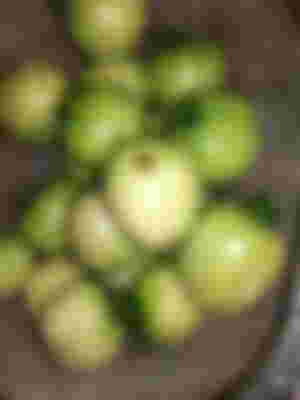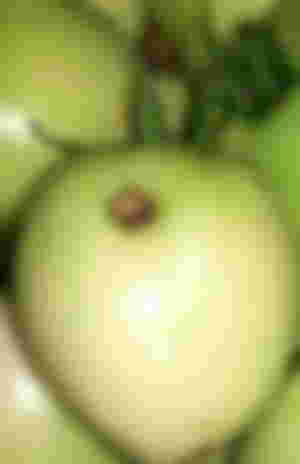 Once the tomatoes are rinsed and dried, I'll wrap them in news paper. I try to keep a few news papers on hand. Our local news paper only comes out once a week. And it is very thin.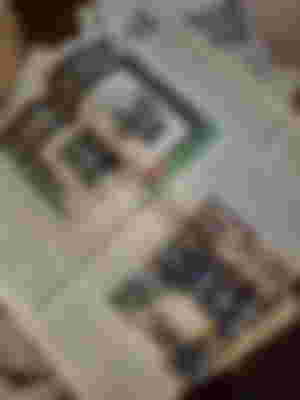 Once I have the tomatoes tightly wrapped, I put them in a box and store them for a few weeks in a cool, dry, dark spot.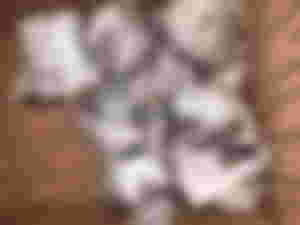 After a few weeks, I'll start unwrapping them. They will be dark red, ripe, and delicious.
I hope it continues to rain. Or pastures really need it. Just 3 weeks of drought and heat wave can kill all the grass.
These next two photos are the same view twenty days apart.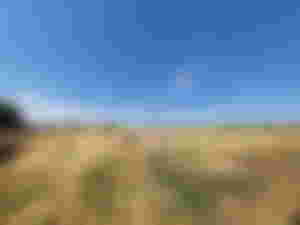 I'm so happy for the rain even if it does make the bugs more prolific and the garden a bit more work.
It's also giving me a very nice break from all the heat. The humidity is still much too high for my taste, but I guess you can't have rain without humidity, can you?
Lead image GIF: rain in my driveway
See you next time!
I sponsor over 20 people. If you find value in my writing, I would appreciate sponsorship from you.