Preparing my minimalist writer's setup: Computer Technology.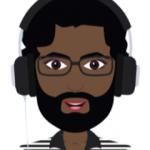 Six months ago, I wrote an article about the need to acquire a backup computer if my trusty MacBook Air 13 Mid 2011 should fail.
In this way, I could guarantee that I would continue writing on the platforms I use, especially read.cash and noise.cash.
Time definitely flies by without realizing it, and to be honest, I still work on the Mac.
Although, I am aware that it is already obsolete and is no longer supported by the manufacturer in terms of scaling (upgrade) of the operating system: Mac OS High Sierra version 10.13.6.
However, I continue to be fascinated with the ease of use and how optimized the OS is for productivity.
Well! one thing that bothers me a lot; is the bogging down with a security update from over six months ago.
Perhaps, it's just my lack of expertise to resolve it or dedication to fixing it without restoring the computer to factory mode.
In any case, I considered it as a warning to perform a refresh or a definitive change for another, more modern computer.
For some reason that I can't identify: It makes me feel frustrated; The computer does not reboot to apply the security changes; and therefore, the computer does not shut down either.
So, I am rightly afraid that the least expected moment: The final crash occurs, and I will lose unsupported information, following Murphy's principle: If something can go wrong, it will.
Fortunately, in our home, everyone has a computer (even though they are already old.).Yes, we take the personal computer thing seriously here. Hahaha. Of course, it wasn't always like that.
Anyway, at that time, I bought a Lenovo ThinkCentre M72e Tiny with an I3 3220T processor and 4 GB of DDR3 1600MHz RAM running Windows 10 on a 250 GB hard drive.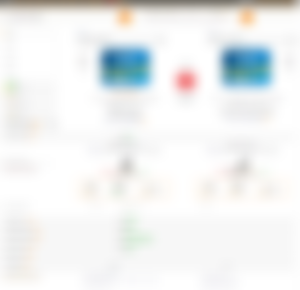 Source: Processor comparison between Lenovo ThinkCentre M72e Tiny and Mac Book Air 13 Mid 2011 on https://cpu.userbenchmark.com/
Yes, I know, my friend! It wasn't what I had in mind, as the post from six months ago attests. I lowered my aspirations from a 6th generation I5 with 8GB RAM and a 500GB hard drive. The reason is the price (I had budgeted $350 and spent $139.)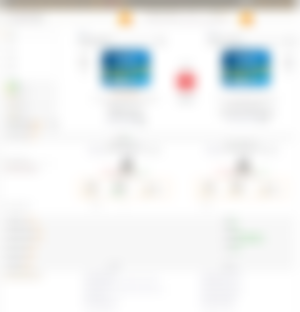 Source: Processor comparison between Lenovo ThinkCentre M72e Tiny and I5 6300U on https://cpu.userbenchmark.com/
The mini-computer, while a year newer than my Mac, is refurbished. Moreover, offers attractive growth options such as increasing the RAM to 16GB and replacing the hard drive with an SSD.
Also, make no mistake, this mini can pose competition to any laptop with low-power sixth-generation I5 processors.
Sure! The upgrade isn't beastly like it would be with a $1,000+ MacBook Air M1. But for an amateur writer like me. Tell me, why do I want a Lamborghini that I'm not going to use to its full power?
Next week, the compact computer's six-month warranty will expire, and I didn't use it a single day. But make no mistake, my son did use it for gaming and video editing.
He even detected (during the first week) the imminent collapse of the hard drive. So we ran the warranty, and they replaced the defective disk free of charge.
Also, in the meantime, I experimented on my old Lenovo Thinkpad Edge 13 (2010 Core 2 Duos) with 6GB RAM and 120GB SSD with various Linux distributions. The plan was to replicate an environment similar to the MAC environment.
In that regard, I explored three right-handers: Arch-based Manjaro, Debian-based MX Linux, and Ubuntu Studio. All are fantastic, elegant, and fast, but I could not get the Wifi card or USB adapter to work in Manjaro, nor in MX Linux.
For now, Ubuntu Studio meets the demands of a content creator like me. Also, the Wifi USB adapter works perfectly.
Although I have yet to evaluate the performance in music production through the interface with my Yamaha keyboard (pending task) to opt (definitely) for Linux.
Well, someone will say, "Man, why complicate yourself? Don't waste your time and use Windows 10.
Sounds pretty logical!
But what about you? With what little you've learned about Big Tech, don't you think that, at the very least, one should try to get out of its control?
Yes, I know! Maybe I'm very naive if I think this makes a difference. They have their hands in everything. For example, Microsoft acquired GitHub (the most relevant platform for collaborative software development), and they also own patents on technologies that, if developed, will put us totally at their mercy.
Maybe you are right. Although, I prefer to be on the side of those who peacefully resist being dominated and push for meaningful changes towards freedom.
For this reason, I try to actively contribute to the awakening in this direction through my articles on read.cash.
Well, you too can argue forcefully. The bitten apple company is in the same lot. What are you going to do about it?
Yes, it's hard to evade influence without being assimilated. In any case, being somewhat pragmatic, I have the crazy idea of creating a Hackintosh with Lenovo's Chinese marvel.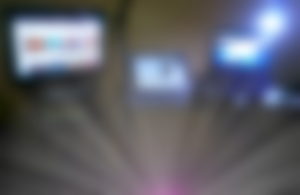 An original article by @Jnavedan
The thumbnail by Eagle Information Systems Pvt Ltd. on Pixabay 
I end by thanking all my colleagues in the community, who add value every day here. As well as all my sponsors for believing in the content I share with you.