Evening Ramblings for Thinkers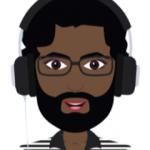 April 6, 2022
Today is one of those days when my head is somewhat empty. The worries of yesteryear take a back seat as one approaches the home stretch of life.
The cool about life is not knowing much about what's around the next corner. A journey of discovery, even in routine.
When you are a child, you dream of being an adult, and when you are old, you long to be a child, but you keep what you have already learned.
Besides, some feel old being children, and children being old.
Today is one of those days when I don't know if I am old or a child.
Tell me, what happens to you when you look in the mirror?
Yes, I know! One is never satisfied with one's appearance. You want to look like others.
Perhaps, you want to be like your father or your mother, or the fictitious character that society draws as a model of success in various fields.
Even when you are old, I think (because I am not yet) you evaluate who you look like.
It is the circumstances that shape what one has beyond what one desires.
It is a continuous process unnoticed in front of the mirror one frequents.
Rarely does one look into the inner mirror. The hustle and bustle of the world are so strident, it dazes the senses.
Besides, how does one know where one is on the road?
Some live for seconds, and others live close to a century.
In any case, who does not want to live the most in the eternal present?
When I was young, I liked to deal with old people. I thought I had an old soul.
Now, I am close to the sixth decade; and I relate very well with teenagers.
Could it be that my soul is stagnant or self-regulating?
Tell me, is it the same for you?
It doesn't really matter much because life goes on whether you advance or not.
At the end of the road or your life, your experiences will not differ (in essence) from anyone else's, no matter how many achievements you make.
But here, too, there is a mystery. The essence of life is similar. But it is expressed in a unique and unrepeatable way by every human being.
What's more! I dare to say that this also occurs in every dimension of life itself.
I imagine the millions of microorganisms that inhabit my body. Similar in essence, but different in circumstance and struggling to maintain and fulfill an instinctive purpose.
Each of us is a universe unto itself.
Yes, I still don't know how old my soul is. Nor how far down the road I still have to go. Nor am I sure of the purpose of my existence.
Perhaps, we are both aware that we are here and now. Tomorrow we do not know. And for that, we should be grateful.
Whether you are young or old, what does it matter! You are alive for some reason you don't understand yet, and maybe you never will.
Tomorrow does not exist, nor does the past beyond our minds.
So, don't be foolish to waste the present.
I wish you a happy journey, my dear friend.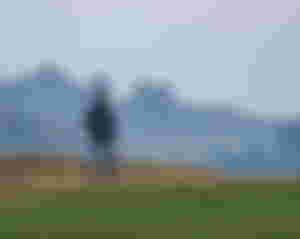 Source: Image by Josep Monter Martinez on Pixabay 

An original article by @Jnavedan
The thumbnai by  Christian Peters on Pixabay 
I end by thanking all my colleagues in the community, who add value every day here. As well as all my sponsors for believing in the content I share with you.