Bitcoin or CDBC? The ultimate dilemma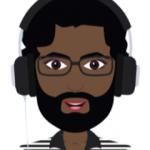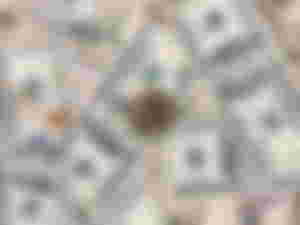 The fall of Terra Luna should be considered a warning, not only for the crypto world.
Some see a ploy behind what happened.
Denials from the top of BlackRock, only to name the most relevant investment firm on the planet, tell us the opposite.
Of course, no one is obliged to testify against them. Although, this does not justify the lie.
I will not delve into the details of Terra Luna's fall. Nor much less in criticizing the technical fundamentals underpinning stable coins nor the mathematical and algorithmic models.
For starters, a fiat money-backed cryptocurrency is not really crypto if we stick to the original idea that gave rise to it.
I wonder, when will true cryptos become stable?
The more enlightened ones assure that this will come with mass adoption. Meantime, we are in a period of unstoppable transition of wealth transfer.
I am optimistic. But seeing what has happened in the crypto market sector crash, where some equate it to a natural and cyclical (crypto) winter predicting that it will soon recover. I see it running alongside consistent actions towards hijacking the idea of imposing the status quo on digital currency.
Yesterday I drove around town and saw intensified advertising about BTC and the digital currency from my country's Central Bank. But what really caught my attention was to see a sticker with the QR code for the payment of the service with the government's digital currency on the body of buses to the popular sectors.
Slowly the advent of CDBCs shows the tip of the iceberg. As well, the regulation of the crypto market is projected and justified.
This led me to see clearly how far ahead is the counter-offensive to Bitcoin that Satoshi Nakamoto imagined.
I will be reiterative in clarifying that BTC is not the original Bitcoin.
You may ask, then, what is Bitcoin?
Those of us who have been with read.cash for a long time know the answer.
If you are a newbie, I recommend you do your own research.
Buses driving around with a big orange, wrap-around sticker shining a light on Bitcoin, coupled with billboards on buildings and major thoroughfares, tell us that the Bitcoin name has been hijacked with a misleading narrative.
Also, remember that institutional funds are flowing into BTC. Fiduciary money, i.e., debt-backed in the issuance. We could assert with no (Real) physical backing.
Yes, fiat money is an illusion of wealth: Something that can disappear overnight.
I wonder if that is so.
What guarantees digital money, be it CDCB or bitcoin?
It's certainly a crucial question these days.
If there is one I have no doubt about, wealth in an industrial society like ours is expressed in energy.
Money is an instrument to quantify that wealth.
So in the age of supercomputers and the digital interactivity of humans, a new, more efficient type of money is propitious.
The final problem is,
Is it efficient for whom?
Take your time, and even though there is not much left, go slow.
Think about what you deliver by acceptance of CDBCs.
Well, if you can decide to accept it or not.
At least the real Bitcoin (Not BTC) gives you a choice.
If I were you, I would try to resist as much as possible, and I can.
The desire to be free is inalienable, even if it implies a great responsibility.

An original article by @Jnavedan
The thumbnail by  Sergei Tokmakov Terms.Law on Pixabay 
Cover image by   Engin Akyurt on Pixabay 
I end by thanking all my colleagues in the community, who add value every day here. As well as all my sponsors for believing in the content I share with you.