If you only see the worst things, you'll miss the best part
Hey, hello everyone! What's up and what's your plan for tomorrow? As for me, I don't have any plans because I've been doing the same thing all over again and again. It's what my morning to evening routine is. My daily life cycle.
This morning, I really didn't have much to do. That is why I was able to read more than 30 articles in one day! I was only using my phone because I let my laptop rest for a day, but if I was using my laptop, I could've read way more than that, lol. Because I wasn't so busy, well, I really am not. I have watched lots of movies today. Yeah, that's what I've been doing since the morning, just watching some movies, making some noise, and reading all your articles. Lazy yet productive, you know what I'm saying? Lmao. 
The last movie that I watched today was "Hotel Transylvania: Transformania," where they transformed back to their original human form. It was a great movie, and we enjoyed watching it. I watched it along with my nephew and niece. The animated movie isn't just for kids because it also tackles the relationship between the father-in-law and the son-in-law. And it has a lot of lessons, especially for couples who don't have a great relationship with their in-laws. And I bet some of you can all relate to what Johnny felt towards the monster family. 
But aside from that family matter, what really got me was what Johnny said towards Drac, and it is...
" If you only see the worst things, you'll miss the best part. "
We're somewhat guilty of this phrase. It's because sometimes we're so busy focusing on the worst things to the point that we already forget the best parts of them. We're blinded by it. We easily see the worst in it without knowing that it's only the shallow part that we see, and we haven't dived deeper yet to where the best part is. 
Just like when we're barbecuing a marshmallow. Just because you burned the marshmallows doesn't mean they can no longer be eatable because their outer part is black and burned. Then you decide to throw it away and get another one. You throw a marshmallow because it's already burned without knowing that you just missed the tastiest part of it. If you take a burned marshmallow, it can still be eaten. All you have to do is to take away the burned outer part, and then you'll get to see the soft, tasty, and guwy inside of a marshmallow. You just have to look for the best part of it. 
It's just like when we're meeting with new people. And sometimes we can't help ourselves not to judge certain people that we've just met. Just like when we see a girl whose behavior and attitude are so uncomfortable to look at. We see the way she approaches the men she's hanging out with, and it looks like she's acting flirtatious towards the men, and from that, we get to conclude that she is flirty whenever men are around. But little did we know that it was just her way of interacting with the people she was hanging out with. The truth is that she's friendly, jolly, and easygoing, and the best companion to be with.
We only see the worst things without even seeing the best parts of them. We were blinded by the first look when the truth is that it's just the shallow part that we saw and we haven't even dived deeper to where the best part is.
We are able to judge a person solely based on their appearance without even knowing them personally.That is why we shouldn't just judge whether it's a thing or a person by their appearance because we don't know that the guy with a fully covered tattoo and the girl who loves to wear revealing clothes could be the best and nicest people we'll ever meet.
---
---
Jini's Note:
Oh, hey, it's you again. It's nice to see you here reading my article. Thanks for passing by, I really your presence here.
You can always hit the Like and Subscribe buttons if you want to.
Arigathankyougozaimuch :>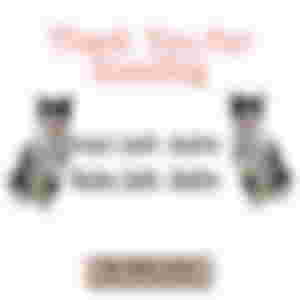 0240102022