Aloha! What is up my awesome read cash buddies? How are you guys? It's weekend, and the weekend means rest day, but for some, the weekend means grind day because that's the only day that they can focus more on grinding. By the way, how were your weekdays been so far? Was it a rough weekday? LOL. Because mine was literally a hell week, but thankfully, now that it's done and the midterm examinations are all done, now I'm only hoping for a better outcome and a good grade. But the funny thing is that no matter how hard we try to get a better grade, we all have this one minor teacher that acts like a major subject that needs to be prioritized more than the other major subjects. But then only gives a small percent of your grade. LOL. And not gonna lie, we all have this kind of teacher, and a terror one.
You'll also notice that I wasn't that active yesterday and even today. I only visit for a couple of minutes, and then off I go. I think I only read five articles today, the same as yesterday. The reason for my inactivity yesterday was that I limited myself from using my gadgets. I let myself explore the outside world and spent more time with my family. To be honest, I don't leave the house very often, preferring to stay in my room. And even my cousins and other relatives get shocked whenever I go outside or even stay at our aunt's place. They would say, "Himala ah, lumabas ka ngayon."  I only opened my phone to check if there was a new update and I was so happy because I got to rest my laptop. I didn't open my laptop for a day and I'm so happy with it. LOL. 
Bonding time with my nephew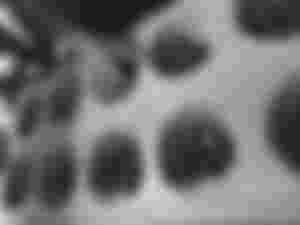 We played a game of Sungka, a popular Filipino board game. This was also played by our ancestors. My opponent was my 5-year-old nephew, and yes, you read it right, he's a five-year-old boy and he already knows how to play sungka. My aunt teaches him how to play and move the stones. They even play against each other, and sometimes my aunt even loses the game. I haven't played sungka in many years, and I can't remember the last time I did; perhaps I was still in elementary school at the time. My aunt bought this sungkahan that is made from a Gmelina tree, which is quite heavy.
A minute of running with Max and Slogo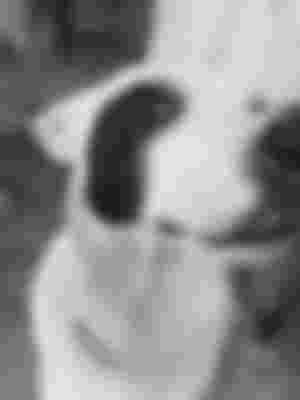 The photo attached was our oldie Slogo. He's our grandparent's dog, while Max is our uncle's dog. He's been with us for so many years already. He's already 6 years old, the oldest of the rest of the dogs, yet also the smallest one. The only dog who doesn't want to go outside. And also the dog who doesn't want to get dirty. He's a white dog, and he's very careful not to let any mud get into his fur. They have the opposite vibe to Max. Well, Max was still a young doggo. Slogo has been just like this ever since he was a puppy. He doesn't like going outside; he's just like me. When he was a bit older, he was sent to the farm to be the guard dog along with the other dogs too. He was the oldest of all the dogs on the farm. They were the ones who guarded all the chickens, pigs, turkeys, and goats. Even when it's muddy after the rain, you will never see any mud sticking on his fur. That's how classy he is. "Asong Maarte" HAHA. Then my grandpa decided to get slogo back in the house. There were still four dogs left on the farm.
Disappointed Eclipse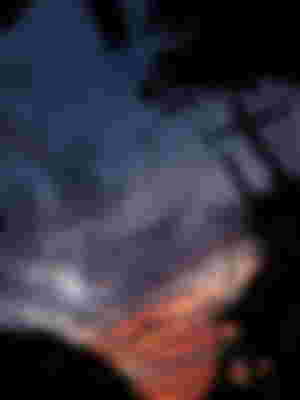 Shots were taken at 5 pm and the eclipse was already starting that time. I was so disappointed because I wasn't able to witness the eclipse. We've been waiting for this, but then the moon won't let me see him. My cousins and I were waiting outside for the eclipse, but it took us an hour until it was already 7 pm, and we still didn't get to see the eclipse. LOL. Until it's already 8 pm, and that's the only time the moon appears in our eyes. The moon won't let me witness their moment between Mr. Sun. 
   What about you guys, have you seen the last night's eclipse? Did you get to take a picture of it? I only get to see some photos in other people's Facebook posts the next morning. huhu.
---
So, that was it. A day without the internet. And it feels so good because I get to connect with everyone around me and get some fresh air too. Wish I will always be like this, just chilling and no longer busy. But a super busy sched ruins everything. LOL.
Jini's Note:
Thank you for stopping by and spending 4 minutes of your time reading this article of mine. I appreciate all of your presence here. Thank you for always leaving upvotes, likes, and comments. You guys are so awesome.!
You can always hit the Like and Subscribe buttons if you want to. Stay safe always!
Arigathankyougozaimuch :>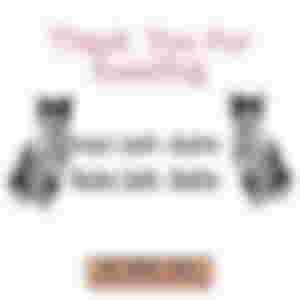 0201102021