So, this year I turned 21 and had the most weird birthday ever. I celebrated my last 12 birthdays in Savar, and the thing is even though I stay at home, my friends will come and pull me outside of my bed and then I have to celebrate. My best friend's birthday and mine is on same date. So we will go to his and pull him out too😂. Then we go to a restaurant and and then my friend's will take treat from us. I almost had to spend 25$ and my friend uses 25$ and we give treat to our circle( Almost 15-20 people). So my birthdays were very colorful. One interesting thing🤣🤣. My elder brother's birth date and my birth date is same. So we also celebrate it at home in the evening too. So my birhday was always colorful. But this year, everything changed this year🤣🤣 And I had the most weird birthday ever.
I moved to jashore 2 years ago. Last year I came to Dhaka before my birthday but this year I was at home. No home. I told about my varsity day in last post🤣🤣 though no one saw that post😁😁.
Here's the link of the post in case you want to check
https://read.cash/@Jihan/cork-sheet-art-7e271c74
So, I am now in Varsity and has the most pathetic circle😂😂😂. The university day and my birthday is on the same day too🤣🤣🤣. Do you know Micheal Madusudon Dutta. His is also on the same date😂😂😂. Weird AF. All had to born in that day🤣🤣. This guy is pretty famous and his home was in Jashore. In memory of his birthday every year people organise a fair called ''Modhu Mela". Why I said about this?? I will come to this later😂.
So if you see the link that I shared, you will understand that I was busy working the whole day. We had to do a lot. For cake festival, we were pretty busy last day.
So, next day is my birthday. Some people knows and they told me to stay at Hall and they would have some fun. But I know they don't like me that much amd just saying it for formality and it will be suffoocatng for them. I refused and went home.
I literally thought I won't go to the university but anyway thought I should go and see if the model is okay( visit the link to see the model).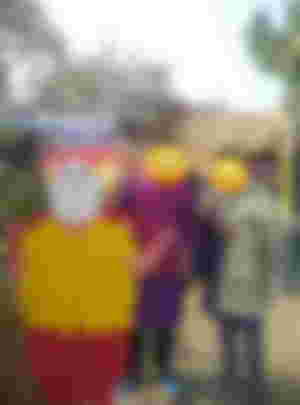 So I went there. Saw all the street arts. It's festival and we arted on the street. There were lot of arts but I am just gonna share on pic😪😪.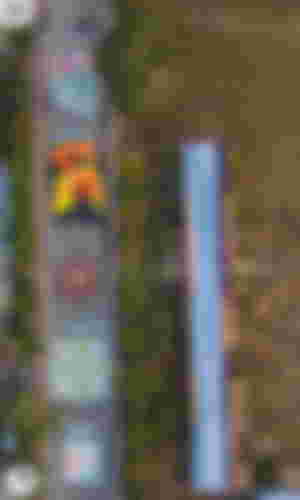 The smallest and worst one is from our department😂🤣🤣. That's why I didn't want to work with them.
Anyways, then I went to the stall that we had. We celebrated "pitha Utsob" n that day too and various kind of cakes were made before that day and we presented them at stall. So I went to the stall to a pay a visit.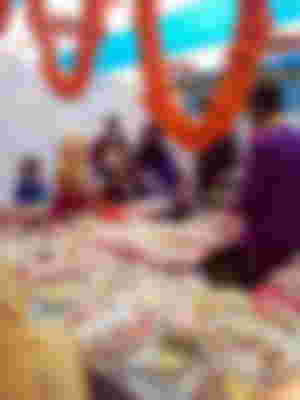 Good thing that no one knew it's my birthday. 4-5 people knew but I told them not to creat a scene. Then after these visit. I silently came to home at 11 PM. I was missing the days when my friends would come and take me outside to celebrate.
At home, there was no one. My family forgot it's my birthday and they planed to go to "Modhu mela". So, I just put the phone on flight mode and went to sleep. When I woke up, checked messenger. There was some msgs like where I am and some people called me to attend the concert that we were having in the evening. " Artcell" came to campus and it's one of the moat famous band in Bangladesh and everyone knows their name. I refused to go. I watched a movie then. Had my lunch in the evening and then replied to my zSavar" friends and talked with them. Me and my best 4nd had some chat. Like we are missing the old days.Talked with my brother too. May be my family returned at 10 pm. I was lying one the bed and played PUBG for a while. Then the best part of the day came😍😍. Around 11.15 Pm my mom came to my room and asked me if it was my birthday today. I looked at her and then again concentrated on playing. She asked me two more times and I didn't care to answer. It was not from the anger or something. She would do some drama then and I was not interested in the drama. So, she left the room and after finishng the game, I passed some time on facebook and went to sleep😁😁.
The weirdest birthday of my life. @Eybyoung I told you it will be weird AF. Though I had fun too. Now everyone will think this guy is weird and we should stay away from him.😂🤣🤣
This post is for @Eybyoung contest. This is my entry post.
Thanks for attention though none will give any attention may be🥴🥴. Anyway thanks😪😪😪.
join
https://read.cash/@Eybyoung/its-my-birthday-giveaways-ce39644a
Shit_posting😪😪😪