Street Foods or Fast Foods.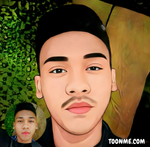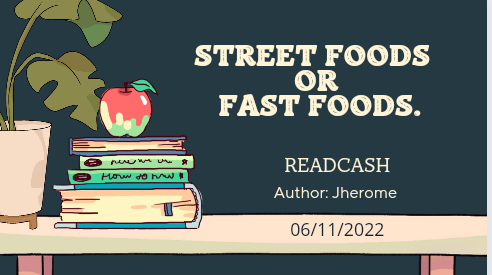 Everytime I hear these words makes me think what my girl want to choose if ever I have a girlfriend in the future when we will date outside but if only lol. I want to know what you girls prefer when it comes to this because what I prefer is to have a date in just a simple place. Why? Because that's who I am, a simple man. I can be fancy when I like but it's just once in a life time haha, just kidding. Only if I have extra money. Ilokano blood is running in my veins so being stingy is just normal haha.
That's what they said about us Ilokanos, we are stingy but the truth us we're not. We are just prioritizing things that are most important than those things that are not necessary. Actually even those people who are not Ilokanos are stingy lol. Going back to the topic I'm discussing, let's not just focus in couples because they are not the only one who eats.
Most people nowadays prefer to eat in fast foods and most of them are ordering through online but to be honest the trending one before was the street foods in the streets. They just became dead when the pandemic hits us. I feel sorry for this small business like them trying to earn money in a decent way.
After school before, a cart was standing by the gate of our school selling a lot of street foods such as fishballs, kikkiam, shanghai, calamares, 1 day old, kwek-kwek and many more. Ofcourse the different flavors of juice can't be present but buko juice was my favorite among them especially the pure one. You can buy them in a cheap price and you're stomach will be full by just eating variety of street foods.
Some rich people are belittling this kind of businesses especially their foods and calling them cheap which is not supposed to be because a lot of them taste better than those in fast foods. Another one is that you can find them just along the streets making it easier for you to buy one and not like those big companies which you have to drive or commute in a long distance just to get one. I think everyone will like these street food if they will try it but some of us are just picky due to some reasons such as the issue on proper hygein. But all I can say is that the owner of these small businesses gone through with the medical test for them to get a business permit.
I liked to buy street foods before but it's different now since we're in pandemic and I'm missing it. They are selling now but I'm still afraid to getting into the crowd to be honest. I love my life and I don't want to be infected with the virus since it's still out there trying to find some people as a host.
Speaking of fast foods, in my entire existence I only tried only three so far, Jollibee, Mang Inasal and Mcdo. I'm not fond of eating and buying foods from these three and I only do it if the occasion is speacial such as passing my grades when I'm still studying, graduation and birthdays. I didn't order some fancy foods and what I just ordered was some spaghetti and sweets such as the sundaes, mc floats and halo-halo.
After exams back then I will get one of those sweets to calm down my dying mind lol. The feeling is just so relaxing when I consume one of those after facing off those nerve wracking questions. Also that's the only foods I can afford back then haha.
So with those two encounter I had before I just hope that my girl in the future will like those street foods and not too often on those in a fast foods. Well let's not base on foods on how we love the person. It's just a food and it will turn into a waste afterwards. I know that some of the couples out there are very often in fast foods but don't be jealous of them and will try to be often also just like them for other people to say that you are sosyal. It's a very toxic mentality. Authentic and genuine love comes from the person exactly and not in foods.
Thank you for reading this one again friends and by the way my favorite street food is the calamares which is made from the body of squid then partnered with vinegar seasoned with a lot of red onions and just a little bit of spiciness.
How about you friends?