Stranger Danger.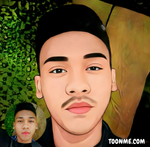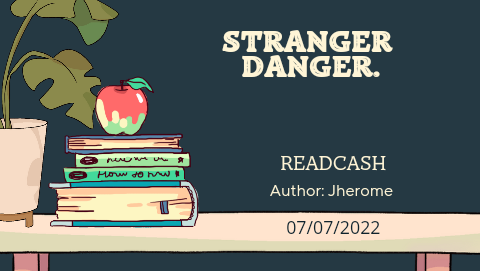 "Don't talk to a stranger". This phrase is very familiar right and popular especially when we were kids and even now I'm still hearing this one. A lot of parents including mine has told me about it many times when I was a kid for me not to get into danger. But will you believe me if I will say that a stranger will only bring danger. This one is somewhat true in some angles but it's also not depends upon the situation.
There are many things going on around this world and meeting a stranger is one of it. I know that all of us already experience it since we are here in this platform and I can say that all of us are stranger to each other. Some of us have relatives here or people we know but the majority of authors here don't have any background of the people we are interacting with.
Let's talk about the two scenarios wherein we meet strangers in our life which can give us the good outcome and bad outcome. Let's based it in my true to life story wherein I met certain strangers here in our province which led me to good path and bad path.
The good one comes first because I don't want to start telling my stories with negativities. I bumped into a man while walking through the pathway in our school when I was in highschol. He's just wearing simple clothes and he's about to leave the gate of our school when I bumped into him. I'm about to enter the gate then I didn't see him because of the tarpaulin posted in the steel bars. The impact of the bumped was strong and it made me to lose my footing.
He was shocked also and he immediately reach his hands to me as a sign to help me to stand. I grabbed it and said sorry first because I didn't see him going out. He then said sorry bacause he didn't see me also. After that I went inside the school and he went to his destination already. My intention in going to school that day was to enroll myself for grade 7. My friends are already inside answering the enrollment forms and I was late because of what happened.
I told them what happened and they just laughed at me for being weak. I thought that the man I met was just an ordinary guy who's visiting the school for some purpose but I was wrong. I saw the picture of that man hanging inside the faculty which has the title of principal. After that I felt so embarrassed for bumping into that man.
When we had our first flag ceremony, he had his speech and he just mentioned that he was just an ordinary guy before and he's just a son of a farmer who's life is not so good due to a lot of debt in funding their rice field. He grabbed the opportunity when a guy offered to take him into his home as a house boy in their house. His task is to feed their ducks and chickens as well as the dogs and cats.
That was his job until he finished his studies in college. There's no K-12 back then so he goes to college immediately. He helped also his father with his earning as a house boy. He was so determined to finish his studies and had a course of secondary education until he raised in ranks and made a title for himself.
I was inspired by his life story and it made me promised to myself to finish my highschool. Meeting him made a positive effect on my life that's why I can say that a stranger will not always put you into danger.
That how the scenario where I've been and let's move on to the negative side in meeting a stranger.
I've met a guy also but just two years ahead of me when I was 19. He seems friendly and he said that he's just located at the next barangay so I said ok I will entertain this one. Also he said that he knew about my family and cousins which is true because our relatives are all over the place. He gets my trust to talk to him later did I know that he's just kind at first but the truthness of his personality came out when he already got what he wanted to me.
Everyone of us have a lot of problems in our life especially when it comes to financial and that guy had one before so he asked for help. I'm this kind person who's willing to help to the best I can. I lend him a total of five thousand pesos and he said that he will used for the check up of his mother. And I can say that I made a huge mistake that time because I didn't asked any questions or details about his problem. Well I missed the chance because he said that it's urgent.
After that he just travelled back into their place in Isabela. He's not totally living here and he's just visiting. I don't have anything to blame for this one because in the first place it's my fault for not verifying the every details. I don't have a choice but to let go of it and learned a lesson not to trust somebody even if he's in a dire situation asking for some help.
I'm not totally saying that we should ignore every stranger asking for help but we should not give our full trust because we didn't know what's running in their minds. So to be safe don't rush in to a situation and carefully asses all the details first because nowadays this kind of people will just reason out everything just to milk out some money in your pocket.
I met a terrible mistake when I met that guy and from then I didn't entertain strangers in my life. But it's a different story when it comes into this platform because all of you are friendly that's why this community is getting bigger day by day and I can say that it's a good thing.
Author's note
That's the two side of my real life story of meeting strangers that gave me good and bad memories of them. I will never forget the lessons I got from them since it help me to evolve into something better.